Final 2010 Housing Market Update
Posted by Joe Manausa on Friday, December 31, 2010 at 12:41 PM
By Joe Manausa / December 31, 2010
Comment
December 31, 2010 - Today seems to be the right day to publish the final 2010 Housing Market Update. Our data is current and our real estate graphs are prepared, so let's take a last look at the 2010 state of the Tallahassee housing market.
Pending home sales are in a positive trend. While the current numbers are very low, a positive trend is GREAT NEWS. Everything that we have been seeing since the end of the Homebuyers Tax Credit (up to now) had been indicating a very poor 2011, but our market might be growing some legs right now.
Pending Home Sales Graph
Remember, all of the real estate graphs that you will see here are trailing 365-day reports, so no changes will be due to any seasonality in the real estate market. These changes are true market direction changes, whether positive or negative ones.
Closed Home Sales Graph
The Closed Home Sales Graph seems to be echoing the trend reversal from the Pending Home Sales Graph. At the time of posting this final 2010 housing market update, activity in Tallahassee appears to be running around 65% of the "normal" market level that we have experienced over the past 20 years.
While the current sales level in Tallahassee is incredibly low, we must understand that for six years that market was incredibly high. The recovery that we find ourselves battling still requires years to balance out.
2010 Housing Market Update Overview
The 1 Year Inventory Trend Graph below shows a simple snapshot of our major trends, including the two that have been explained above. By putting all four of these key trends in one graph, we can get a much clearer picture of the current state of the Tallahassee housing market.
We can see that the entire market has really slowed. All levels on the right side of the graph (present time) are lower than their corresponding points on the left side of the graph (two years ago). We will watch these trends closely at the Tallahassee Housing Report because an increase in new inventory is expected and it could have some negative impact on those who want to sell a home in Tallahassee.
Look For Falling Home Sales Success Rates
Even as we see some positive signs from our Final 2010 Housing Market Report, we must understand that the current supply and demand dynamics are well documented and our home sales success rate is falling.
This means that home sellers will have more competition, and if they wish to be part of the shrinking group of successful home sellers, then they need to employ a well-implemented, progressive marketing plan to ensure that they reach the broadest section of the real home buying market.
This concludes our final 2010 Housing Market Update, we hope to see you again in the coming years at our Tallahassee real estate blog and web site.
Joe Wrote The Book On How To Sell A Home Today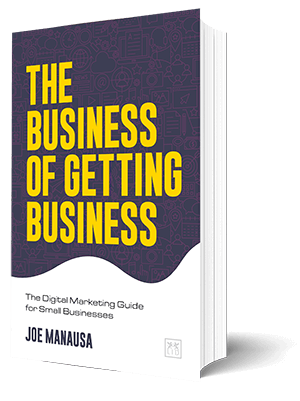 WARNING: The Internet & digital marketing systems have changed the way sellers need to market a home for sale. It's not about getting a home sold anymore, it's about getting a home sold and netting the most money from the sale.
To do this, a seller needs to hit the digital market hard in a coordinated effort that alerts ready-buyers (all at the same time) to ensure buyers understand they are competing for the right to buy the home.
While it only takes ONE buyer to sell a home, it takes MULTIPLE BUYERS for the seller to bid the property up to its highest value in today's market. You see our full explanation about how to sell a house here, or you can buy the book and really get into the nuts and bolts of selling a home in the digital age.
Get the book that explains it all, in a manner that is understanding to all, even technology neophytes. It's available on Amazon, a trusted source for consumers.