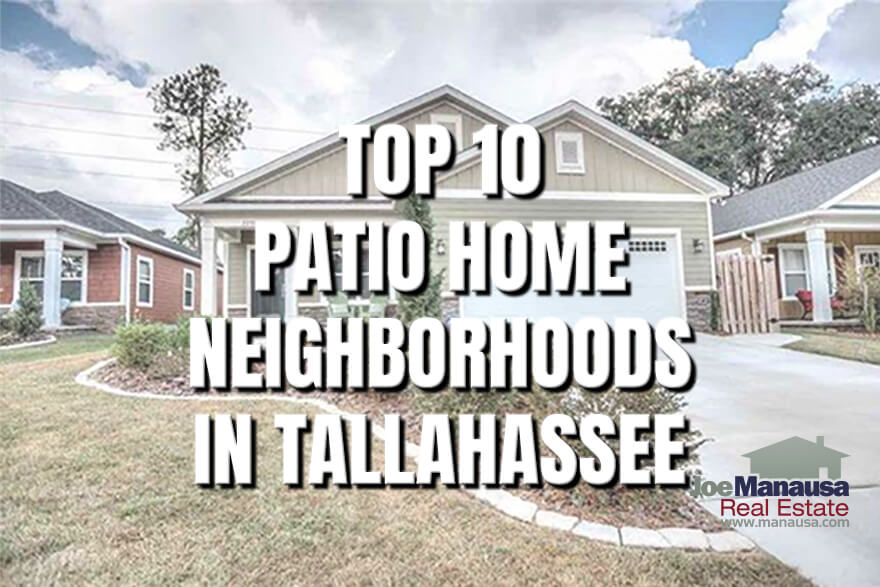 Patio homes are growing in popularity in Tallahassee as much of the new construction sold in tract housing neighborhoods are on lots much smaller than homes built before 2000.
While different areas of the country might have different definitions for "patio homes," we are referring to what might be called patio homes, garden homes, zero-lot line homes, cluster homes, and carriage homes. For the purpose of this report, we have assembled all homes sold on lots of one-fifth of an acre or smaller, specifically those not classified as townhomes.
Follow along as I share the top-ten selling patio-home communities in Tallahassee in 2022, with insight into what it costs to live in each neighborhood and the number of homes sold. The report concludes with a sortable table of the most-recent 1,000 homes sold in these top-ten neighborhoods.
First, we start with a list of all homes for sale in the top-selling patio home neighborhoods in Tallahassee.
Homes For Sale In Tallahassee's Hottest Patio-Home Neighborhoods