Homes For Sale With Acreage May 2021
Posted by Joe Manausa on Thursday, May 6, 2021 at 5:57 AM
By Joe Manausa / May 6, 2021
Comment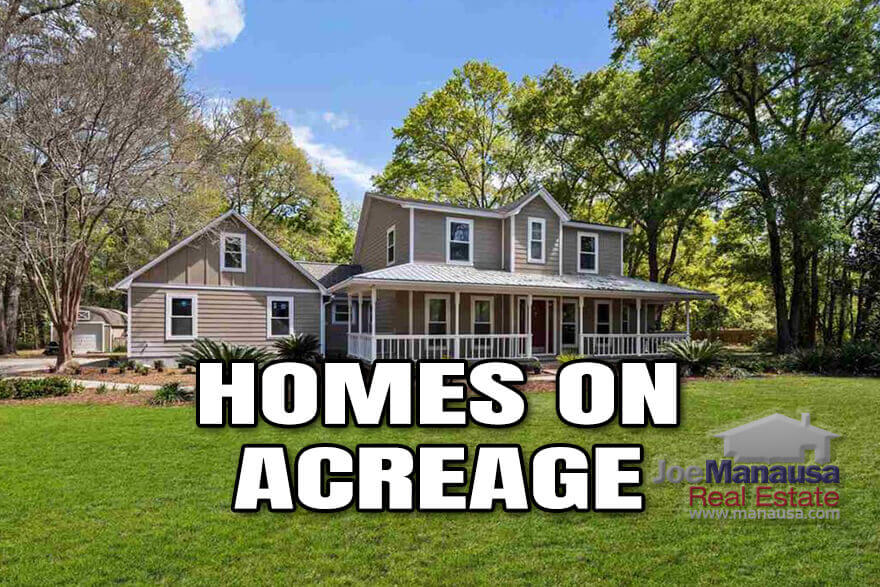 If you are seeking privacy as a benefit of owning your next home, then consider a home that sits on an acre or more of land.
Many buyers we have helped that purchased homes on acreage tell us they feel more secure knowing their neighbors don't know their "coming and going" schedule, or whether or not they are hosting guests in their home.
Regardless of your reason, buying a home on acreage is possible in Tallahassee, and we have nearly 100 of them in the list of homes for sale below.
Homes For Sale On Acreage
The following list of homes for sale on Acreage is dynamic, updating every 15 minutes to ensure that whenever you are viewing this article, the list contains only homes available at the time of your viewing.
The Market For Homes On Acreage
Currently, there are 110 homes for sale on acreage, and 67 of them (61%) are already under contract with buyers. This is slightly lower than what we are seeing in the overall market figures, but it makes sense when you consider the average price for these homes.
The number of homes on acreage that sell each year has been fairly stable over the past five years, though moving counter to the market.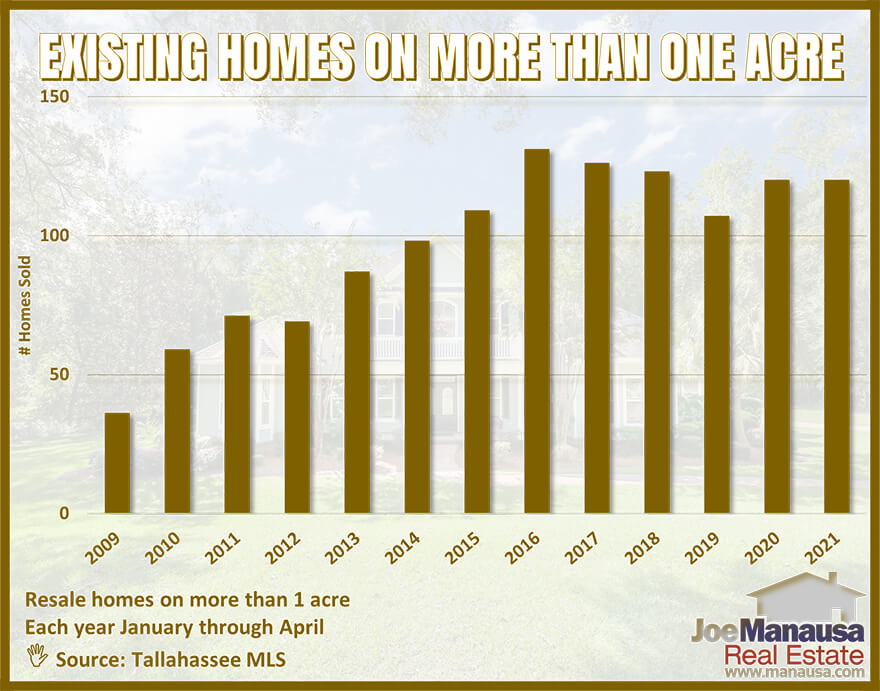 The graph above shows the number of homes on acreage sold in Tallahassee each year from January through April. The number grew steadily during the housing market recovery peaking in 2016 and then declining slightly since.
Average Price Of Homes On Acreage
When we look at the average price of homes on acreage that have sold, the picture is very clear.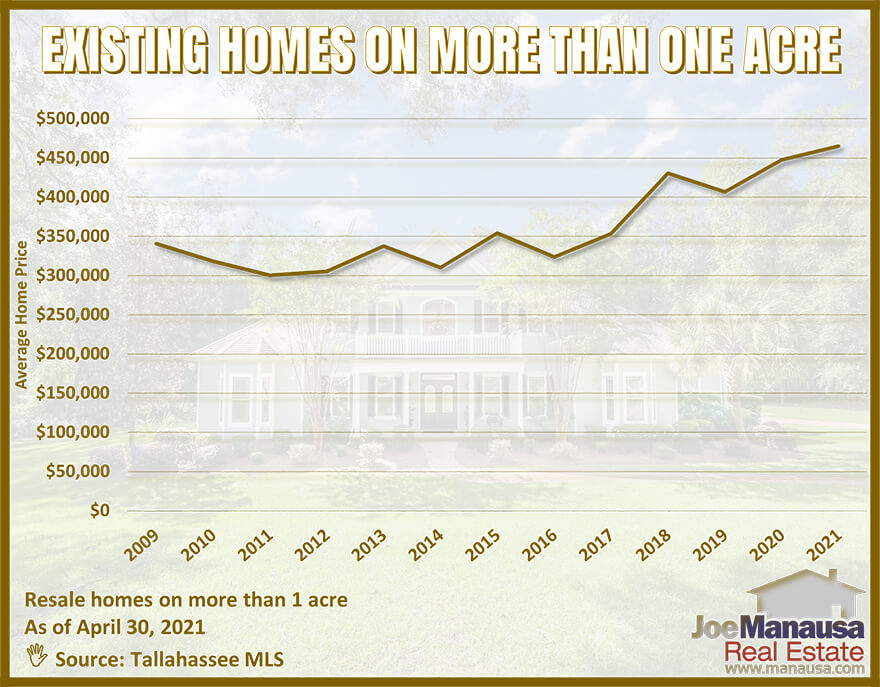 Homes on acreage started going up in price significantly since 2016, and the higher prices are likely the reason that fewer of these homes sold. Currently, the average price of a home on acreage in Tallahassee is $465K.

Speak To An Expert!
Elevate your confidence by trusting Joe and his team led by US armed forces Veterans. Unmatched dedication, expertise, and professionalism drive their success, as their thousands of 5-star reviews confirm.
Their proven track record showcases precise navigation of the market. Choosing Joe means gaining access to extensive knowledge and networks and prioritizing YOUR unique needs. Experience the power of dedicated commitment in real estate. Trust Joe and his team of military Veterans to be your partners in achieving your dreams.
Average Value Of Homes On Acreage
We often use the average price per square foot of homes sold to estimate the appreciation in the housing market. This is fine with a large volume of data, but it really does not provide clarity when looking at homes on acreage.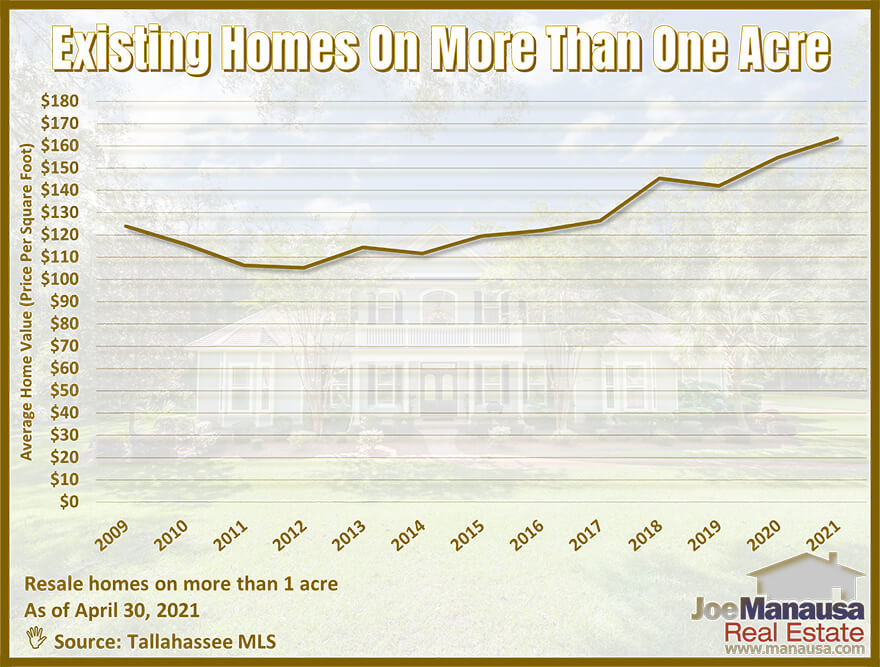 Think about the actual formula involved: Sales Price (divided by) Square Footage. This means that the price per square foot formula gives no value to the land. Can you imagine believing that a 3,000 square foot home on 1,000 acres is worth no more than a 3,000 square foot home on 1.25 acres?
I believe there is relative value in the graph if we follow the direction (trend) of the change. For example, the average value of a home on acreage at the market bottom in 2012 was $105 per square foot, while the average value of a home on acreage in 2021 is $163 per square foot. This represents a change of 55% or an annualized appreciation rate of about 5%.
Average Size Of Homes On Acreage
The average size of homes sold on acreage has sporadic changes each year, not surprising as with relatively few sales, volatility in the data should be expected.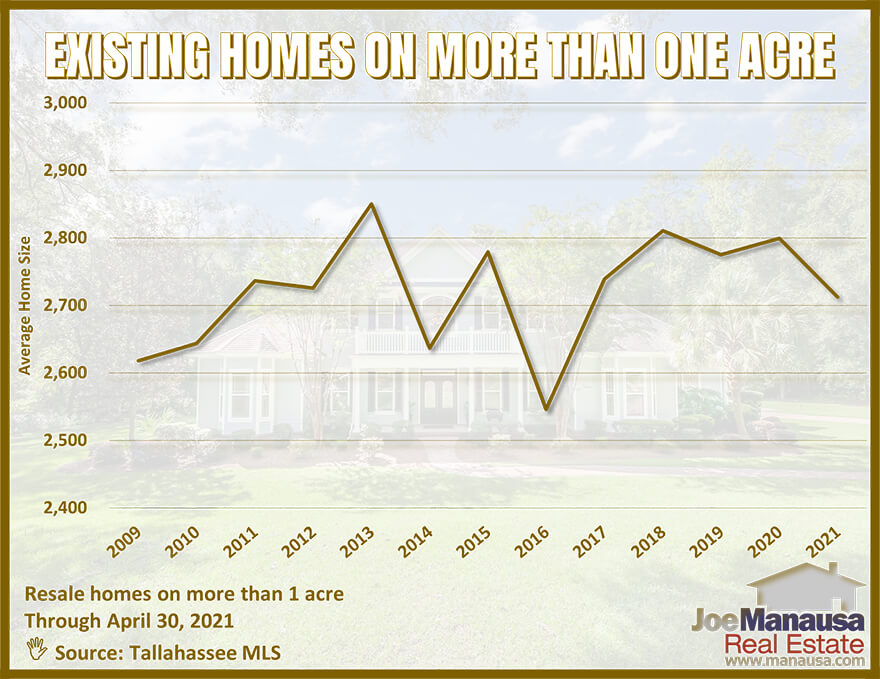 For the 13 years covered in our dataset, the average size of homes sold on acreage appears to be just over 2,700 square feet, which also happens to be this year's average.
I hope our report has provided you good starting information on homes on acreage in Tallahassee, please give us a call, text, or email if you would like further guidance on buying or selling one of these wonderful properties.
Your Local Expert In Tallahassee
When moving to, in, or from Tallahassee, you will fare better if you work with a local expert. We are here to help. If you have further questions on the Tallahassee real estate market, you can leave a comment below, give us a call at (850) 366-8917, or drop us a note and we'll give you the local information needed to ensure a successful, smooth transaction.
As a local born and raised in Tallahassee with a focus on customer service, I promise you'll find great success when working with Joe Manausa Real Estate, just as have our past customers. You can read thousands of their reviews reported on Google, Facebook and Zillow right here: Real Estate Agent Reviews Tallahassee.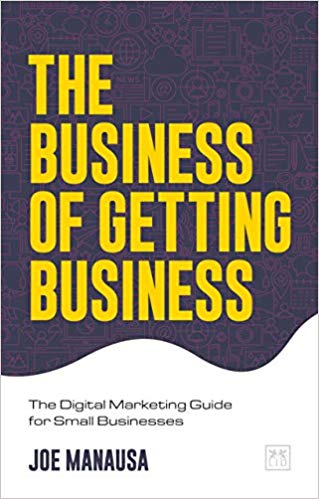 Have you heard about my new book "The Business of Getting Business?" It's a comprehensive guide for small businesses to help them make the move to digital. For those of us who want to survive and thrive in a world where large corporations are taking over, it is a must-read. It's also the perfect guide for how to sell a home in the digital age. You can find The Business Of Getting Business by clicking on any of the trusted retailers below.

Think all REALTORS are alike?
Read what people are saying about working with Joe Manausa Real Estate! You can see thousands of real customer reviews reported on Google, Facebook and Zillow at this link: CLICK HERE FOR REAL ESTATE AGENT REVIEWS.