33 Distressed Properties That Might Offer The Deal Of A Lifetime
Posted by Joe Manausa on Thursday, September 5, 2019 at 5:53 AM
By Joe Manausa / September 5, 2019
Comment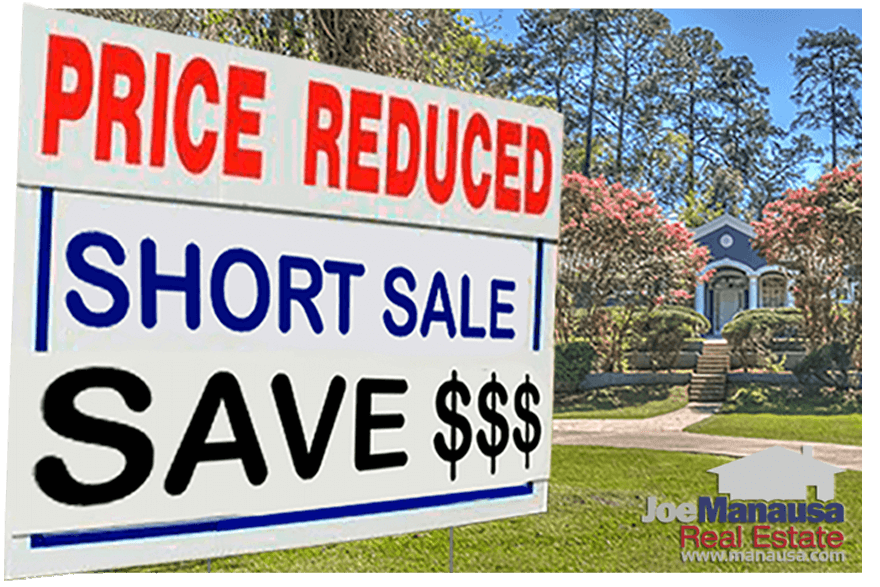 If you are just entering the market to buy a home in Tallahassee, then it is likely you have heard about foreclosure properties and how they oftentimes can be incredible deals.
Today's report reveals 33 foreclosed homes for sale, priced from as high as $450K to as low as $65K, and features an incredible pre-foreclosure short sale on THIS HOME.
How To Shop For A Distressed Property
The biggest mistake that I see people make when shopping for distressed properties is that they use the same price range as they would for arms-length properties. Here's what I mean.
As an example, say that you can afford an $800K home. Most buyers would search $700K to $800K to find the complete list. But if you are shopping for a distressed home, you need to recognize that your budget needs to include money for modifications, updates, and repairs. An $800K buyers will find the best deal when shopping between $500K and $700K. Obviously, this example applies at all price ranges, lower your search range so that you'll have enough money to bring the property to the condition you desire.
Great Deal On A Short Sale In Tallahassee
The following property is the perfect example of how a buyer with an $800,000 budget can buy a distressed home for UNDER $600K, renovate, and be sitting on six figures of equity by doing the right improvements.
Don't Get Burned On A Foreclosure
There are smart ways (and not so smart ways) to shop foreclosures and short sales, and you can do the former and avoid the latter by simply hiring a skilled real estate buyers' agent.
Our Buyer Specialists at Joe Manausa Real Estate work exclusively with buyers, and they are involved in numerous sales each month, making them among the most active real estate agents in Tallahassee. Why is this important?
Because you want somebody who has their finger on the pulse of the market. You want them to understand values better than anybody so that you can rely on the advice they give you. It's not uncommon to see a buyer overpay for a foreclosure or short sale because they get caught up in the excitement and believe these properties are great deals (no matter what).
Why buy a distressed property if it takes more money to get it into shape than it is worth? Or even if it takes an amount of money that only delivers a market-value home, why do all the work and take the risk if you are gaining nothing extra? Work with a buyers' agent who provides the guidance to put you in the position that you desire.
Something tells us you're just … well … smarter than most people looking to buy a home.
Introducing Home Buying For Smart People
Here's what we've got for you:
A systematic, simple process to use modern technology to help you find the right home, at the right price.

A clear tutorial approach to the "Manausa method" of making sure that you see ALL of the homes that fit your needs without exposing yourself to the serious mistakes that many homebuyers make.

A sure-fire way to win the negotiation ... don't let a weak agent allow you to miss out on the home of your dreams!
Home Buying For Smart People is a free multi-part course and ongoing email newsletter. Join the thousands of other "smart people" who saved thousands of dollars when buying a home in a careful and prepared manner.
Distressed Homes For Sale
Remember, you can always use our website menu to find all the distressed homes for sale. We update our lists 96 times daily, so you can be assured that the information we show is the freshest to be found anywhere.
Here are some of our distressed property lists you can shop:
I hope our September 2019 report on distressed properties for sale has given you the information you were looking for. If not, you can give us a call at (850) 366-8917 or drop us a note and we'll help you with your specific Tallahassee real estate needs.
As a local born and raised in Tallahassee with a focus on customer service, I promise you'll find great success when working with Joe Manausa Real Estate, just as have our past customers. You can thousands of their reviews reported on Google, Facebook and Zillow right here: Real Estate Agent Reviews Tallahassee.
Real Estate Market Information Can Be Overwhelming
That's why Joe breaks the data down into easy-to-understand concepts. Whether you're buying, selling, investing or just interested in the market, sign up for Joe's blog to get the latest Tallahassee real estate updates, straight to your inbox.