Cameron Chase
Cameron Chase is a small but popular neighborhood located in peaceful northeast Tallahassee. With roughly 130 unique three and four-bedroom homes, Cameron Chase offers a blend of convenience and local beauty. The southern charm and beautiful landscaping of this neighborhood is practically irresistible to any buyer.
Cameron Chase
June 10, 2023
Under Contract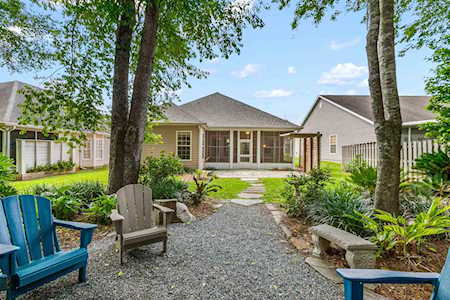 3332 Dry Creek Dr
Tallahassee, FL 32309
About Cameron Chase
Cameron Chase residents enjoy convenience to amazing dining options like Momo's Pizza, The Egg Café and Eatery, Bonefish Grill, McGowan's Hops and Grapes, El Jalisco, Bella Bella, and so much more!
Satisfy your sweet tooth after dinner at wonderful dessert venues like Lofty Pursuits and The Cake Shop.
Shopping is a breeze with retails stores like Publix, Books-A-Million, and the Tallahassee Mall right around the corner.
Travelling around town has never been easier as I-10 sits just a stone's throw away from the neighborhood.
Outdoor lovers can rejoice living in Cameron Chase, as the neighborhood is conveniently located near Alfred B. Maclay Gardens State Park, Elinor Klapp-Phipps Park, and Miccosukee Canopy Road Greenway. The Maclay Gardens feature beautiful botanical gardens with walkways throughout and a reflection pool. The park also offers activities such as a playground, nature trails, swimming area, and canoeing and kayaking.
Elinor Klapp-Phipps Park is known for numerous outdoor activity areas. It has multiple types of trails that range from hiking, to biking, to even horseback riding. There is also a sports complex with tennis courts and baseball fields, an athletic center with a pool, and soccer complex with multiple playing fields.
The Canopy Road Greenway boasts six miles of canopy trails along with picnic tables and benches to enjoy. It's no wonder buyers are flocking to the Cameron Chase neighborhood.
Cameron Chase Schools
Cameron Chase is a family friendly community that is zoned for the following public schools:
Alternatively, private education options in the surrounding area include the Holy Comforter Episcopal School, Epiphany Lutheran School, and Community Christian School.
Cameron Chase Home Prices
The home prices in Cameron Chase home prices are nearing an all-time high.
Cameron Chase Home Values
The home values in Cameron Chase are slowly increasing.
Cameron Chase Home Sizes
Home sizes in Cameron Chase typically average between 1,700 to 2,000 square feet.
Cameron Chase Home Sales
The list below shows over 260 home sales in Cameron Chase going back to 2002.
| Address | Price | Price/SQF | Closing Date | Year Built | SQF | Sale Type |
| --- | --- | --- | --- | --- | --- | --- |
| 3383 Aqua Ridge Way | $365,000 | $217 | 2022-10-07 | 2003 | 1,682 | Resale |
| 3395 Aqua Ridge Way | $362,000 | $202 | 2022-09-29 | 2005 | 1,791 | Resale |
| 3366 Cameron Chase Drive | $350,000 | $206 | 2022-08-26 | 2003 | 1,699 | Resale |
| 3304 Aqua Ridge Way | $420,000 | $174 | 2022-07-25 | 2005 | 2,419 | Resale |
| 2860 Frogs Leap Way | $367,000 | $188 | 2022-06-06 | 2003 | 1,956 | Resale |
| 3360 Cameron Chase Dr | $350,000 | $191 | 2022-05-04 | 2004 | 1,831 | Resale |
| 3355 Cameron Chase Drive | $412,000 | $176 | 2022-04-22 | 2005 | 2,336 | Resale |
| 2800 Aqua Ridge Court | $415,000 | $244 | 2022-04-21 | 2004 | 1,704 | Resale |
| 2866 Frogs Leap Way | $350,000 | $180 | 2022-03-31 | 2003 | 1,940 | Resale |
| 3319 Dry Creek Road | $325,000 | $184 | 2022-02-22 | 2003 | 1,769 | Resale |
| 3334 Aqua Ridge Way | $345,000 | $196 | 2022-02-18 | 2004 | 1,762 | Resale |
| 3328 Aqua Ridge Way | $296,500 | $172 | 2022-01-02 | 2004 | 1,725 | Resale |
| 3384 Cameron Chase Dr | $292,500 | $177 | 2021-09-30 | 2003 | 1,649 | Resale |
| 3377 Aqua Ridge Way | $348,000 | $164 | 2021-09-13 | 2005 | 2,123 | Resale |
| 3364 Aqua Ridge Way | $295,000 | $169 | 2021-08-03 | 2005 | 1,742 | Resale |
| 3346 Aqua Ridge Way | $290,000 | $172 | 2021-07-16 | 2004 | 1,682 | Resale |
| 3343 Cameron Chase Drive | $295,000 | $151 | 2021-06-15 | 2003 | 1,957 | Resale |
| 3301 Aqua Ridge Way | $356,000 | $203 | 2021-05-28 | 2004 | 1,750 | Resale |
| 3345 Aqua Ridge Way | $315,000 | $152 | 2021-05-24 | 2004 | 2,076 | Resale |
| 3319 Cameron Chase Drive | $275,000 | $164 | 2021-05-10 | 2005 | 1,675 | Resale |
| 3344 Dry Creek Drive | $335,000 | $155 | 2021-05-03 | 2002 | 2,158 | Resale |
| 3391 Aqua Ridge Way | $340,000 | $156 | 2021-04-16 | 2003 | 2,173 | Resale |
| 3310 Aqua Ridge Way | $300,000 | $176 | 2021-03-10 | 2004 | 1,702 | Resale |
| 2819 Aqua Ridge Ct | $282,000 | $150 | 2021-03-04 | 2004 | 1,884 | Resale |
| 3321 Aqua Ridge Drive | $255,000 | $147 | 2020-09-23 | 2004 | 1,735 | Resale |
| 2890 Frogs Leap Way | $274,500 | $157 | 2020-08-31 | 2003 | 1,738 | Resale |
| 3409 Cameron Chase Drive | $255,000 | $150 | 2020-08-28 | 2002 | 1,697 | Resale |
| 3336 Cameron Chase Drive | $220,000 | $133 | 2020-07-30 | 2004 | 1,651 | Resale |
| 3402 Cameron Chase Drive | $268,500 | $154 | 2020-07-15 | 2004 | 1,742 | Resale |
| 3361 Dry Creek Drive | $257,000 | $151 | 2020-06-30 | 2003 | 1,700 | Resale |
| 3349 Cameron Chase Drive | $269,000 | $142 | 2020-04-22 | 2003 | 1,888 | Resale |
| 3356 Dry Creek Drive | $267,000 | $150 | 2020-03-06 | 2002 | 1,782 | Resale |
| 2842 Frogs Leap Way | $292,500 | $132 | 2020-01-31 | 2004 | 2,210 | Resale |
| 3450 Cameron Chase Drive | $243,000 | $144 | 2019-12-04 | 2002 | 1,693 | Resale |
| 3433 Cameron Chase Drive | $278,000 | $136 | 2019-12-03 | 2003 | 2,040 | Resale |
| 3354 Cameron Chase Drive | $244,000 | $147 | 2019-09-27 | 2004 | 1,656 | Resale |
| 2826 Frogs Leap Way | $250,000 | $143 | 2019-09-09 | 2004 | 1,748 | Resale |
| 3358 Aqua Ridge Way | $276,000 | $129 | 2019-06-27 | 2005 | 2,141 | Resale |
| 3373 Dry Creek Drive | $260,000 | $150 | 2019-06-19 | 2003 | 1,738 | Resale |
| 3387 Aqua Ridge Way | $275,000 | $150 | 2019-05-24 | 2003 | 1,839 | Resale |
| 3365 Dry Creek Drive | $255,000 | $150 | 2019-05-24 | 2003 | 1,704 | Resale |
| 3391 Aqua Ridge Way | $292,000 | $134 | 2019-05-03 | 2003 | 2,173 | Resale |
| 3300 Cameron Chase Drive | $260,000 | $152 | 2019-03-06 | 2003 | 1,706 | Resale |
| 3387 Aqua Ridge Way | $190,700 | $113 | 2019-03-04 | 2003 | 1,682 | Resale |
| 3414 Cameron Chase Drive | $267,000 | $154 | 2018-10-01 | 2002 | 1,730 | Resale |
| 2806 Aqua Ridge Court | $270,000 | $140 | 2018-09-10 | 2004 | 1,924 | Resale |
| 2830 Frogs Leap Way | $250,000 | $144 | 2018-07-31 | 2004 | 1,740 | Resale |
| 3377 Aqua Ridge Way | $280,000 | $132 | 2018-07-25 | 2005 | 2,123 | Resale |
| 3444 Cameron Chase | $250,000 | $148 | 2018-07-17 | 2002 | 1,690 | Resale |
| 3355 Cameron Chase | $277,000 | $119 | 2018-05-04 | 2005 | 2,336 | Resale |
| 3372 Cameron Chase | $255,000 | $131 | 2018-02-26 | 2003 | 1,943 | Resale |
| 3309 Aqua Ridge Way | $250,000 | $144 | 2017-11-22 | 2003 | 1,742 | Resale |
| 3413 Aqua Ridge Way | $280,000 | $126 | 2017-09-27 | 2004 | 2,223 | Resale |
| 3409 Cameron Chase Drive | $220,000 | $130 | 2017-09-14 | 2002 | 1,697 | Resale |
| 3426 Cameron Chase Drive | $255,000 | $128 | 2017-09-05 | 2003 | 1,993 | Resale |
| 2842 Frogs Leap Way | $273,000 | $124 | 2017-08-31 | 2004 | 2,210 | Resale |
| 3350 Dry Creek Dr | $245,000 | $146 | 2017-08-29 | 2003 | 1,682 | Resale |
| 3365 Dry Creek Drive | $215,000 | $126 | 2017-07-14 | 2003 | 1,704 | Resale |
| 3331 Cameron Chase | $247,000 | $114 | 2017-06-07 | 2004 | 2,175 | Resale |
| 2842 Frogs Leap Way | $165,400 | $75 | 2017-04-24 | 2004 | 2,210 | Resale |
| 3383 Aqua Ridge Way | $230,000 | $135 | 2017-04-07 | 2003 | 1,710 | Resale |
| 3384 Cameron Chase Drive | $215,000 | $130 | 2017-03-10 | 2003 | 1,649 | Resale |
| 3365 Aqua Ridge Way | $230,000 | $137 | 2017-03-03 | 2003 | 1,682 | Resale |
| 3377 Aqua Ridge Way | $222,200 | $105 | 2017-01-27 | 2005 | 2,123 | Resale |
| 3318 Cameron Chase | $249,000 | $127 | 2016-10-14 | 2004 | 1,960 | Resale |
| 2872 Frogs Leap Way | $249,900 | $129 | 2016-08-05 | 2003 | 1,940 | Resale |
| 2866 Frogs Leap Way | $242,500 | $125 | 2016-08-01 | 2003 | 1,940 | Resale |
| 3331 Cameron Chase Dr | $191,000 | $87 | 2016-07-05 | 2004 | 2,175 | Resale |
| 3300 Dry Creek Dr | $235,000 | $139 | 2016-07-01 | 2002 | 1,694 | Resale |
| 2848 Frogs Leap Way | $250,000 | $122 | 2016-06-13 | 2004 | 2,056 | Resale |
| 3346 Aqua Ridge Way | $222,000 | $132 | 2016-02-09 | 2003 | 1,682 | Resale |
| 3337 Cameron Chase Drive | $218,000 | $128 | 2015-12-01 | 2004 | 1,708 | Resale |
| 2860 Frogs Leap Way | $225,000 | $115 | 2015-11-30 | 2003 | 1,956 | Resale |
| 3353 Aqua Ridge Way | $219,000 | $127 | 2015-11-30 | 2004 | 1,726 | Resale |
| 3313 Dry Creek Drive | $214,000 | $128 | 2015-07-15 | 2003 | 1,673 | Resale |
| 3325 Cameron Chase Drive | $206,000 | $118 | 2015-06-29 | 2004 | 1,740 | Resale |
| 3426 Cameron Chase Dr | $235,000 | $118 | 2015-04-10 | 2003 | 1,993 | Resale |
| 3331 Dry Creek Dr | $215,000 | $110 | 2015-04-09 | 2003 | 1,962 | Resale |
| 2890 Frogs Leap Way | $200,000 | $115 | 2015-03-19 | 2003 | 1,738 | Resale |
| 3334 Aqua Ridge Way | $219,500 | $125 | 2015-01-07 | 2004 | 1,762 | Resale |
| 3405 Aqua Ridge Way | $210,000 | $121 | 2015-01-07 | 2003 | 1,730 | Resale |
| 3414 Cameron Chase Dr | $234,000 | $135 | 2014-09-26 | 2002 | 1,730 | Resale |
| 3304 Dry Creek Dr | $222,000 | $126 | 2014-08-26 | 2003 | 1,762 | Resale |
| 3316 Aqua Ridge Way | $207,000 | $104 | 2014-08-22 | 2004 | 1,982 | Resale |
| 3337 Dry Creek Dr | $202,000 | $120 | 2014-07-29 | 2003 | 1,677 | Resale |
| 3330 Cameron Chase Dr | $214,000 | $127 | 2014-07-18 | 2004 | 1,681 | Resale |
| 3325 Dry Creek Dr | $235,000 | $136 | 2014-06-25 | 2003 | 1,730 | Resale |
| 3352 Aqua Ridge Way | $233,000 | $135 | 2014-06-16 | 2004 | 1,729 | Resale |
| 3307 Dry Creek Dr | $224,000 | $130 | 2014-06-04 | 2003 | 1,722 | Resale |
| 3405 Aqua Ridge Way | $165,100 | $95 | 2014-05-27 | 2003 | 1,730 | Resale |
| 2836 Frogs Leap Way | $189,000 | $110 | 2014-05-20 | 2004 | 1,726 | Resale |
| 3315 Aqua Ridge Way | $235,000 | $121 | 2014-03-28 | 2004 | 1,948 | Resale |
| 3361 Cameron Chase Dr | $227,500 | $105 | 2013-11-21 | 2003 | 2,175 | Resale |
| 3320 Dry Creek Dr | $215,000 | $123 | 2013-08-12 | 2004 | 1,744 | Resale |
| 3379 Cameron Chase Dr | $214,000 | $123 | 2013-08-09 | 2004 | 1,740 | Resale |
| 3392 Dry Creek Dr | $199,000 | $117 | 2013-07-26 | 2003 | 1,706 | Resale |
| 3340 Aqua Ridge Way | $220,000 | $121 | 2013-06-25 | 2004 | 1,814 | Resale |
| 3371 Aqua Ridge Way | $192,000 | $110 | 2013-05-01 | 2005 | 1,746 | Resale |
| 3409 Aqua Ridge Way | $237,000 | $119 | 2013-04-18 | 2003 | 1,993 | Resale |
| 3432 Cameron Chase Dr | $215,000 | $120 | 2013-03-26 | 2003 | 1,787 | Resale |
| 3361 Dry Creek Dr | $205,000 | $122 | 2013-03-25 | 2003 | 1,682 | Resale |
| 3373 Cameron Chase Dr | $210,000 | $123 | 2013-03-21 | 2003 | 1,706 | Resale |
| 3438 Cameron Chase Dr | $245,000 | $113 | 2013-01-31 | 2003 | 2,161 | Resale |
| 3355 Dry Creek Dr | $185,000 | $108 | 2012-12-31 | 2002 | 1,714 | Resale |
| 3349 Cameron Chase Dr | $222,000 | $118 | 2012-12-07 | 2003 | 1,888 | Resale |
| 3342 Cameron Chase Dr | $196,000 | $111 | 2012-10-30 | 2004 | 1,759 | Resale |
| 3301 Aqua Ridge Way | $235,000 | $138 | 2012-07-27 | 2004 | 1,704 | Resale |
| 2884 Frogs Leap Way | $188,000 | $109 | 2012-06-25 | 2003 | 1,726 | Resale |
| 3308 Dry Creek Dr | $240,000 | $120 | 2012-06-15 | 2002 | 1,993 | Resale |
| 3310 Aqua Ridge Way | $199,500 | $118 | 2012-06-01 | 2004 | 1,693 | Resale |
| 3368 Dry Creek Dr | $220,000 | $129 | 2012-05-03 | 2003 | 1,706 | Resale |
| 3338 Dry Creek Dr | $245,000 | $121 | 2011-09-27 | 2005 | 2,025 | Resale |
| 3383 Aqua Ridge Way | $200,000 | $119 | 2011-09-01 | 2003 | 1,682 | Resale |
| 3344 Dry Creek Dr | $232,000 | $108 | 2011-08-17 | 2002 | 2,158 | Resale |
| 3307 Dry Creek Dr | $212,000 | $123 | 2011-07-22 | 2003 | 1,722 | Resale |
| 3345 Aqua Ridge Way | $240,900 | $116 | 2011-04-06 | 2004 | 2,076 | Resale |
| 3358 Aqua Ridge Way | $238,000 | $111 | 2011-02-25 | 2005 | 2,141 | Resale |
| 3313 Dry Creek Dr | $200,000 | $120 | 2010-06-28 | 2003 | 1,673 | Resale |
| 3352 Aqua Ridge Way | $223,000 | $129 | 2010-04-30 | 2004 | 1,729 | Resale |
| 3408 Cameron Chase Dr | $199,900 | $116 | 2010-04-29 | 2003 | 1,730 | Resale |
| 3355 Cameron Chase Dr | $254,000 | $109 | 2010-03-26 | 2005 | 2,336 | Resale |
| 2896 Frogs Leap Way | $220,000 | $126 | 2010-03-25 | 2002 | 1,746 | Resale |
| 3368 Dry Creek Dr | $229,500 | $135 | 2009-12-29 | 2003 | 1,706 | Resale |
| 3361 Cameron Chase Dr | $200,000 | $92 | 2009-12-11 | 2003 | 2,175 | Resale |
| 3420 Cameron Chase Dr | $217,000 | $124 | 2009-12-04 | 2003 | 1,746 | Resale |
| 3343 Dry Creek Dr | $230,000 | $115 | 2009-11-16 | 2003 | 1,993 | Resale |
| 3392 Dry Creek Dr | $225,000 | $132 | 2009-11-06 | 2003 | 1,706 | Resale |
| 3390 Cameron Chase Dr | $197,000 | $119 | 2009-10-09 | 2004 | 1,651 | Resale |
| 3387 Aqua Ridge Way | $229,500 | $136 | 2009-09-30 | 2003 | 1,682 | Resale |
| 3385 Dry Creek Dr | $215,000 | $112 | 2009-08-03 | 2004 | 1,917 | Resale |
| 3348 Cameron Chase Dr | $220,000 | $112 | 2009-07-21 | 2004 | 1,960 | Resale |
| 3356 Dry Creek Dr | $225,000 | $129 | 2009-05-28 | 2002 | 1,742 | Resale |
| 3403 Cameron Chase Dr | $220,000 | $128 | 2009-03-16 | 2003 | 1,719 | Resale |
| 3366 Cameron Chase Dr | $227,500 | $134 | 2008-07-03 | 2003 | 1,699 | Resale |
| 3321 Aqua Ridge Way | $235,000 | $140 | 2008-06-24 | 2004 | 1,682 | Resale |
| 3372 Cameron Chase Dr | $118,300 | $62 | 2008-04-07 | 2004 | 1,903 | New |
| 2819 Aqua Ridge Ct | $260,000 | $138 | 2008-04-04 | 2004 | 1,884 | Resale |
| 3331 Cameron Chase Dr | $240,000 | $110 | 2008-02-08 | 2004 | 2,175 | Resale |
| 3300 Cameron Chase Dr | $233,000 | $137 | 2007-12-19 | 2003 | 1,706 | Resale |
| 2813 Aqua Ridge Ct | $245,000 | $146 | 2007-10-15 | 2004 | 1,682 | Resale |
| 2866 Frogs Leap Way | $270,000 | $139 | 2007-07-17 | 2003 | 1,940 | Resale |
| 3307 Dry Creek Dr | $240,000 | $139 | 2007-06-22 | 2003 | 1,722 | Resale |
| 3361 Dry Creek Dr | $250,000 | $149 | 2007-06-20 | 2003 | 1,682 | Resale |
| 2878 Frogs Leap Way | $245,200 | $146 | 2007-06-14 | 2003 | 1,682 | Resale |
| 3409 Cameron Chase Dr | $239,000 | $141 | 2007-05-16 | 2002 | 1,697 | Resale |
| 3349 Cameron Chase Dr | $243,000 | $142 | 2007-04-30 | 2003 | 1,706 | Resale |
| 3313 Dry Creek Dr | $246,000 | $147 | 2007-04-18 | 2003 | 1,673 | Resale |
| 3390 Cameron Chase Dr | $232,000 | $141 | 2007-03-30 | 2004 | 1,651 | Resale |
| 3353 Aqua Ridge Way | $242,000 | $140 | 2007-03-28 | 2004 | 1,726 | Resale |
| 2836 Frogs Leap Way | $240,000 | $139 | 2007-03-16 | 2004 | 1,726 | Resale |
| 3304 Aqua Ridge Way | $287,500 | $119 | 2007-02-28 | 2004 | 2,410 | Resale |
| 3324 Cameron Chase Dr | $247,500 | $148 | 2007-02-28 | 2004 | 1,677 | Resale |
| 3370 Aqua Ridge Way | $232,500 | $132 | 2007-02-02 | 2005 | 1,762 | Resale |
| 3372 Cameron Chase Dr | $280,000 | $147 | 2007-01-22 | 2004 | 1,903 | Resale |
| 3365 Dry Creek Dr | $245,000 | $144 | 2006-11-30 | 2003 | 1,704 | Resale |
| 3358 Aqua Ridge Way | $275,000 | $128 | 2006-11-28 | 2005 | 2,141 | Resale |
| 3350 Dry Creek Dr | $249,500 | $148 | 2006-10-13 | 2003 | 1,682 | Resale |
| 2819 Aqua Ridge Ct | $255,000 | $135 | 2006-09-19 | 2004 | 1,884 | Resale |
| 3387 Aqua Ridge Way | $277,000 | $165 | 2006-08-30 | 2003 | 1,682 | Resale |
| 3380 Dry Creek Dr | $252,000 | $143 | 2006-07-17 | 2003 | 1,760 | Resale |
| 3408 Cameron Chase Dr | $255,000 | $147 | 2006-07-14 | 2003 | 1,730 | Resale |
| 3365 Dry Creek Dr | $270,000 | $158 | 2006-06-27 | 2003 | 1,704 | Resale |
| 3326 Dry Creek Dr | $290,000 | $145 | 2006-05-30 | 2003 | 1,996 | Resale |
| 3444 Cameron Chase Dr | $285,000 | $169 | 2006-05-25 | 2002 | 1,690 | Resale |
| 2813 Aqua Ridge Ct | $279,900 | $166 | 2006-05-19 | 2004 | 1,682 | Resale |
| 3427 Cameron Chase Dr | $249,900 | $147 | 2006-03-03 | 2002 | 1,702 | Resale |
| 2800 Aqua Ridge Ct | $288,900 | $170 | 2006-01-20 | 2004 | 1,704 | Resale |
| 3355 Dry Creek Dr | $255,000 | $149 | 2005-09-29 | 2002 | 1,714 | Resale |
| 3365 Aqua Ridge Way | $267,000 | $159 | 2005-09-23 | 2003 | 1,682 | Resale |
| 3395 Aqua Ridge Way | $268,000 | $150 | 2005-09-09 | 2005 | 1,791 | Resale |
| 3319 Dry Creek Dr | $261,700 | $148 | 2005-08-30 | 2003 | 1,769 | Resale |
| 3303 Dry Creek Dr | $279,900 | $163 | 2005-08-19 | 2005 | 1,722 | New |
| 3346 Aqua Ridge Way | $240,000 | $143 | 2005-08-08 | 2004 | 1,682 | Resale |
| 3316 Aqua Ridge Way | $255,900 | $129 | 2005-06-21 | 2004 | 1,982 | Resale |
| 3308 Dry Creek Dr | $280,500 | $141 | 2005-06-15 | 2002 | 1,993 | Resale |
| 3462 Cameron Chase Dr | $234,500 | $117 | 2005-05-27 | 2005 | 2,005 | New |
| 3313 Cameron Chase Dr | $218,500 | $130 | 2005-04-29 | 2005 | 1,684 | New |
| 2854 Frogs Leap Way | $249,000 | $127 | 2005-04-29 | 2003 | 1,956 | Resale |
| 3417 Aqua Ridge Way | $247,500 | $123 | 2005-04-05 | 2003 | 2,014 | Resale |
| 3304 Dry Creek Dr | $229,000 | $130 | 2005-03-31 | 2003 | 1,762 | Resale |
| 2896 Frogs Leap Way | $241,000 | $138 | 2005-03-31 | 2002 | 1,746 | Resale |
| 3338 Dry Creek Dr | $258,100 | $127 | 2005-03-31 | 2005 | 2,025 | New |
| 3377 Aqua Ridge Way | $240,900 | $113 | 2005-03-30 | 2005 | 2,123 | New |
| 3364 Aqua Ridge Way | $240,700 | $138 | 2005-03-25 | 2005 | 1,742 | New |
| 3304 Aqua Ridge Way | $250,200 | $104 | 2005-03-11 | 2004 | 2,410 | New |
| 3395 Aqua Ridge Way | $218,000 | $122 | 2005-03-04 | 2005 | 1,791 | New |
| 3370 Aqua Ridge Way | $217,500 | $123 | 2005-02-18 | 2005 | 1,762 | New |
| 3358 Aqua Ridge Way | $238,400 | $111 | 2005-01-19 | 2005 | 2,141 | New |
| 3307 Dry Creek Dr | $213,000 | $124 | 2005-01-07 | 2003 | 1,722 | Resale |
| 3355 Cameron Chase Dr | $241,600 | $103 | 2005-01-05 | 2005 | 2,336 | New |
| 3402 Cameron Chase Dr | $225,500 | $130 | 2004-12-29 | 2005 | 1,740 | New |
| 3307 Cameron Chase Dr | $198,500 | $114 | 2004-12-21 | 2004 | 1,740 | New |
| 3385 Cameron Chase Dr | $237,200 | $123 | 2004-12-20 | 2004 | 1,924 | New |
| 3371 Aqua Ridge Way | $211,500 | $121 | 2004-12-20 | 2005 | 1,746 | New |
| 3345 Aqua Ridge Way | $233,600 | $113 | 2004-12-17 | 2004 | 2,076 | New |
| 2860 Frogs Leap Way | $245,000 | $125 | 2004-12-15 | 2003 | 1,956 | Resale |
| 3414 Cameron Chase Dr | $220,000 | $127 | 2004-12-13 | 2002 | 1,730 | Resale |
| 3334 Aqua Ridge Way | $224,400 | $127 | 2004-12-06 | 2004 | 1,762 | New |
| 3379 Cameron Chase Dr | $209,900 | $121 | 2004-12-06 | 2004 | 1,740 | New |
| 3413 Aqua Ridge Way | $233,500 | $105 | 2004-12-02 | 2004 | 2,223 | New |
| 3316 Aqua Ridge Way | $224,300 | $113 | 2004-12-01 | 2004 | 1,982 | New |
| 3325 Cameron Chase Dr | $218,500 | $126 | 2004-11-29 | 2004 | 1,740 | New |
| 3319 Cameron Chase Dr | $220,000 | $133 | 2004-11-15 | 2005 | 1,654 | New |
| 3301 Cameron Chase Dr | $205,600 | $118 | 2004-10-29 | 2004 | 1,748 | New |
| 3340 Aqua Ridge Way | $228,700 | $126 | 2004-10-29 | 2004 | 1,814 | New |
| 3310 Aqua Ridge Way | $197,200 | $116 | 2004-10-01 | 2004 | 1,693 | New |
| 3409 Cameron Chase Dr | $212,900 | $125 | 2004-09-20 | 2002 | 1,697 | Resale |
| 3369 Dry Creek Dr | $200,000 | $119 | 2004-09-10 | 2003 | 1,677 | Resale |
| 2826 Frogs Leap Way | $204,000 | $117 | 2004-08-31 | 2004 | 1,748 | New |
| 3328 Aqua Ridge Way | $207,900 | $120 | 2004-08-30 | 2004 | 1,726 | New |
| 3322 Aqua Ridge Way | $210,500 | $124 | 2004-08-20 | 2004 | 1,693 | New |
| 3331 Cameron Chase Dr | $254,100 | $117 | 2004-08-20 | 2004 | 2,175 | New |
| 3346 Aqua Ridge Way | $211,100 | $126 | 2004-08-19 | 2004 | 1,682 | New |
| 3385 Dry Creek Dr | $217,500 | $113 | 2004-08-13 | 2004 | 1,917 | New |
| 2818 Aqua Ridge Ct | $219,000 | $115 | 2004-08-09 | 2004 | 1,897 | New |
| 2830 Frogs Leap Way | $213,400 | $123 | 2004-08-06 | 2004 | 1,740 | New |
| 3352 Aqua Ridge Way | $209,600 | $121 | 2004-08-03 | 2004 | 1,729 | New |
| 3390 Cameron Chase Dr | $197,500 | $120 | 2004-08-02 | 2004 | 1,651 | Resale |
| 2842 Frogs Leap Way | $244,000 | $110 | 2004-07-30 | 2004 | 2,210 | New |
| 2854 Frogs Leap Way | $217,300 | $111 | 2004-07-30 | 2003 | 1,956 | Resale |
| 3456 Cameron Chase Dr | $209,400 | $117 | 2004-07-30 | 2002 | 1,785 | New |
| 3342 Cameron Chase Dr | $205,100 | $117 | 2004-07-14 | 2004 | 1,759 | New |
| 3361 Cameron Chase Dr | $237,000 | $109 | 2004-06-28 | 2003 | 2,175 | New |
| 3318 Cameron Chase Dr | $211,000 | $108 | 2004-06-25 | 2004 | 1,960 | New |
| 3444 Cameron Chase Dr | $209,000 | $124 | 2004-06-25 | 2002 | 1,690 | New |
| 2836 Frogs Leap Way | $197,600 | $114 | 2004-06-23 | 2004 | 1,726 | New |
| 2803 Aqua Ridge Ct | $274,100 | $121 | 2004-06-23 | 2004 | 2,269 | New |
| 3450 Cameron Chase Dr | $198,000 | $117 | 2004-06-16 | 2002 | 1,693 | New |
| 2819 Aqua Ridge Ct | $221,700 | $118 | 2004-06-15 | 2004 | 1,884 | New |
| 3324 Cameron Chase Dr | $203,500 | $121 | 2004-06-11 | 2004 | 1,677 | New |
| 3349 Dry Creek Dr | $201,000 | $117 | 2004-06-11 | 2004 | 1,720 | New |
| 3337 Cameron Chase Dr | $204,400 | $120 | 2004-06-08 | 2004 | 1,708 | New |
| 3336 Cameron Chase Dr | $199,900 | $121 | 2004-06-07 | 2004 | 1,651 | New |
| 3303 Aqua Ridge Way | $269,900 | $127 | 2004-06-01 | 2004 | 2,125 | Resale |
| 3330 Cameron Chase Dr | $189,900 | $113 | 2004-05-28 | 2004 | 1,681 | New |
| 3348 Cameron Chase Dr | $208,300 | $106 | 2004-05-28 | 2004 | 1,960 | New |
| 3403 Cameron Chase Dr | $204,000 | $119 | 2004-05-28 | 2003 | 1,719 | New |
| 2854 Frogs Leap Way | $236,000 | $121 | 2004-05-26 | 2003 | 1,956 | New |
| 3373 Cameron Chase Dr | $199,600 | $117 | 2004-05-21 | 2003 | 1,706 | New |
| 3409 Aqua Ridge Way | $205,000 | $103 | 2004-04-29 | 2003 | 1,993 | New |
| 3360 Cameron Chase Dr | $197,700 | $115 | 2004-04-09 | 2004 | 1,726 | New |
| 3354 Cameron Chase Dr | $201,900 | $122 | 2004-03-31 | 2004 | 1,656 | New |
| 3349 Cameron Chase Dr | $198,900 | $117 | 2004-03-29 | 2003 | 1,706 | New |
| 3408 Cameron Chase Dr | $192,700 | $111 | 2004-03-29 | 2003 | 1,730 | New |
| 3315 Aqua Ridge Way | $217,400 | $112 | 2004-03-25 | 2004 | 1,948 | New |
| 3420 Cameron Chase Dr | $199,900 | $114 | 2004-03-25 | 2003 | 1,746 | New |
| 3301 Aqua Ridge Way | $236,000 | $138 | 2004-03-22 | 2004 | 1,704 | Resale |
| 3321 Aqua Ridge Way | $208,000 | $124 | 2004-03-19 | 2004 | 1,682 | New |
| 3306 Cameron Chase Dr | $179,200 | $106 | 2004-03-12 | 2004 | 1,688 | New |
| 3301 Aqua Ridge Way | $200,800 | $118 | 2004-03-05 | 2004 | 1,704 | New |
| 2813 Aqua Ridge Ct | $205,200 | $122 | 2004-03-05 | 2004 | 1,682 | New |
| 3320 Dry Creek Dr | $208,200 | $119 | 2004-02-25 | 2004 | 1,744 | New |
| 2807 Aqua Ridge Ct | $205,500 | $102 | 2004-02-20 | 2004 | 2,019 | New |
| 2848 Frogs Leap Way | $212,000 | $103 | 2004-02-19 | 2004 | 2,056 | New |
| 3303 Aqua Ridge Way | $226,100 | $106 | 2004-02-19 | 2004 | 2,125 | New |
| 2806 Aqua Ridge Ct | $217,400 | $113 | 2004-02-09 | 2004 | 1,924 | New |
| 3353 Aqua Ridge Way | $190,900 | $111 | 2004-01-26 | 2004 | 1,726 | New |
| 3372 Cameron Chase Dr | $209,000 | $110 | 2004-01-15 | 2004 | 1,903 | New |
| 2800 Aqua Ridge Ct | $212,000 | $124 | 2004-01-15 | 2004 | 1,704 | New |
| 3378 Cameron Chase Dr | $185,000 | $111 | 2003-12-30 | 2003 | 1,669 | New |
| 3384 Cameron Chase Dr | $180,900 | $110 | 2003-12-29 | 2003 | 1,649 | New |
| 3366 Cameron Chase Dr | $204,600 | $120 | 2003-12-16 | 2003 | 1,699 | New |
| 3307 Dry Creek Dr | $184,100 | $107 | 2003-12-05 | 2003 | 1,722 | New |
| 2842 Frogs Leap Way | $49,600 | $22 | 2003-12-04 | 2004 | 2,210 | New |
| 3391 Aqua Ridge Ct | $225,000 | $104 | 2003-11-25 | 2003 | 2,173 | New |
| 2812 Aqua Ridge Ct | $231,300 | $104 | 2003-11-20 | 2003 | 2,217 | New |
| 2860 Frogs Leap Way | $209,000 | $107 | 2003-11-14 | 2003 | 1,956 | New |
| 3325 Dry Creek Dr | $185,800 | $107 | 2003-11-06 | 2003 | 1,730 | New |
| 3359 Aqua Ridge Way | $220,700 | $100 | 2003-10-31 | 2003 | 2,211 | New |
| 3387 Aqua Ridge Way | $193,000 | $115 | 2003-10-27 | 2003 | 1,682 | New |
| 2872 Frogs Leap Way | $209,000 | $99 | 2003-10-27 | 2003 | -- | New |
| 3331 Dry Creek Dr | $191,900 | $98 | 2003-10-20 | 2003 | 1,962 | New |
| 3313 Dry Creek Dr | $184,500 | $110 | 2003-10-10 | 2003 | 1,673 | New |
| 3415 Cameron Chase Dr | $189,000 | $108 | 2003-10-09 | 2003 | 1,754 | Resale |
| 3309 Aqua Ridge Way | $213,700 | $123 | 2003-10-01 | 2003 | 1,742 | New |
| 3355 Dry Creek Dr | $183,500 | $107 | 2003-09-29 | 2002 | 1,714 | Resale |
| 3390 Cameron Chase Dr | $150,000 | $64 | 2003-09-26 | 2004 | 2,354 | New |
| 3350 Dry Creek Dr | $195,800 | $116 | 2003-09-05 | 2003 | 1,682 | New |
| 3343 Cameron Chase Dr | $210,700 | $109 | 2003-08-29 | 2003 | 1,940 | New |
| 3319 Dry Creek Dr | $196,100 | $111 | 2003-08-29 | 2003 | 1,769 | New |
| 2866 Frogs Leap Way | $205,000 | $106 | 2003-08-28 | 2003 | 1,940 | New |
| 3300 Cameron Chase Dr | $196,000 | $115 | 2003-08-22 | 2003 | 1,706 | New |
| 3337 Dry Creek Dr | $180,000 | $107 | 2003-08-22 | 2003 | 1,677 | New |
| 3369 Dry Creek Dr | $182,100 | $109 | 2003-08-22 | 2003 | 1,677 | New |
| 3405 Aqua Ridge Way | $189,800 | $110 | 2003-08-14 | 2003 | 1,730 | New |
| 3383 Aqua Ridge Way | $191,400 | $114 | 2003-08-08 | 2003 | 1,682 | New |
| 3365 Aqua Ridge Way | $191,400 | $114 | 2003-08-04 | 2003 | 1,682 | New |
| 3433 Cameron Chase Dr | $201,100 | $99 | 2003-08-01 | 2003 | 2,040 | New |
| 3365 Dry Creek Dr | $179,000 | $105 | 2003-07-31 | 2003 | 1,704 | New |
| 3426 Cameron Chase Dr | $204,000 | $102 | 2003-07-21 | 2003 | 1,993 | New |
| 3379 Dry Creek Dr | $190,600 | $96 | 2003-07-11 | 2003 | 1,977 | New |
| 3332 Dry Creek Dr | $186,200 | $111 | 2003-07-07 | 2003 | 1,671 | New |
| 3367 Cameron Chase Dr | $176,000 | $103 | 2003-06-17 | 2003 | 1,708 | New |
| 3326 Dry Creek Dr | $210,000 | $105 | 2003-05-30 | 2003 | 1,996 | New |
| 3368 Dry Creek Dr | $195,500 | $115 | 2003-05-23 | 2003 | 1,706 | New |
| 3432 Cameron Chase Dr | $194,500 | $109 | 2003-05-21 | 2003 | 1,787 | New |
| 3417 Aqua Ridge Way | $202,000 | $100 | 2003-05-16 | 2003 | 2,014 | New |
| 3421 Cameron Chase Dr | $200,000 | $91 | 2003-04-11 | 2003 | 2,186 | New |
| 3415 Cameron Chase Dr | $178,900 | $102 | 2003-04-02 | 2003 | 1,754 | New |
| 3386 Dry Creek Dr | $179,800 | $107 | 2003-03-27 | 2003 | 1,682 | New |
| 3361 Dry Creek Dr | $186,000 | $111 | 2003-03-18 | 2003 | 1,682 | New |
| 3304 Dry Creek Dr | $179,000 | $102 | 2003-03-17 | 2003 | 1,762 | New |
| 3374 Dry Creek Dr | $184,400 | $111 | 2003-03-14 | 2003 | 1,664 | New |
| 3373 Dry Creek Dr | $191,500 | $111 | 2003-03-06 | 2003 | 1,720 | New |
| 3380 Dry Creek Dr | $183,700 | $104 | 2003-02-28 | 2003 | 1,760 | New |
| 3438 Cameron Chase Dr | $216,900 | $100 | 2003-02-26 | 2003 | 2,161 | New |
| 3343 Dry Creek Dr | $188,900 | $95 | 2003-02-24 | 2003 | 1,993 | New |
| 2884 Frogs Leap Way | $178,900 | $104 | 2003-01-28 | 2003 | 1,726 | New |
| 3392 Dry Creek Dr | $189,900 | $111 | 2003-01-17 | 2003 | 1,706 | New |
| 3355 Dry Creek Dr | $160,000 | $93 | 2002-12-12 | 2002 | 1,714 | New |
| 3414 Cameron Chase Dr | $174,500 | $101 | 2002-12-12 | 2002 | 1,730 | New |
| 3427 Cameron Chase Dr | $170,500 | $98 | 2002-12-02 | 2002 | 1,736 | New |
| 3308 Dry Creek Dr | $186,000 | $93 | 2002-11-27 | 2002 | 1,993 | New |
| 3409 Cameron Chase Dr | $172,000 | $101 | 2002-10-31 | 2002 | 1,697 | New |
| 2896 Frogs Leap Way | $159,500 | $91 | 2002-08-29 | 2002 | 1,746 | New |
| 3344 Dry Creek Dr | $195,300 | $107 | 2002-04-01 | 2002 | 2,158 | New |