Royal Oaks
Royal Oaks is a peaceful community located on the northeast side of Tallahassee off of Thomasville Road. It is north of I-10 and the main Killearn entrance. Royal Oaks gives residents the luxury of easy access to northeast shopping without the hefty price tag that comes along with northeast homes.
Open 9/23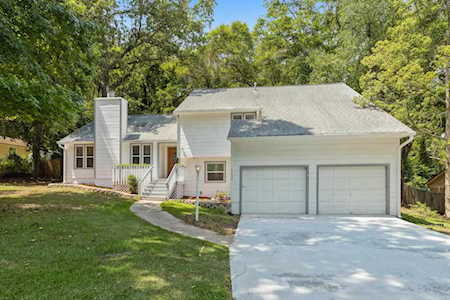 2684 Chumleigh Circle
Tallahassee, FL 32309
About Royal Oaks
Royal Oaks is conveniently located near Tallahassee favorites like Momo's Pizza, Island Wing Company, and Lofty Pursuits. Quick service options include, Chipotle, Dunkin Donuts, and Starbucks.The most difficult thing about living in Royal Oaks will be deciding what's for dinner!
Shopping has never been easier with T.J. Maxx, Publix, Trader Joe's, and Walmart down the road.
Entertainment isn't hard to find either, as the AMC Tallahassee Mall 20 theater and Tallahassee Farmers' Market are a hop, skip and a jump away.
Neighboring Royal Oaks is downtown Tallahassee, home to the capital, Florida State University, and Florida A&M. With all of these wonderful institutions right around the corner, there's always something happening.
Residents of the Royal Oaks neighborhood are just down the street from the Alfred B. Maclay Gardens. These beautiful ornamental gardens provide the perfect space to escape the hustle and bustle of the city, without having to drive more than a few of minutes away. Visitors can take a relaxing stroll through the park or take on a bit more adventure and challenge themselves on the various hiking trails. Lake Hall, located inside of the gardens, provides opportunities for swimming, fishing, and boating. The Gardens even have a playground, great for kids to run around and enjoy!
Royal Oaks Schools
Royal Oaks is zoned for the following Leon County public schools:
There are also two private school options near Royal Oaks: the Maclay School and Community Christian School.
Average Home Prices In Royal Oaks
Homes in Royal Oaks are hard to come by and sell quick.
Average Home Values
Homes in Royal Oaks have typically been undervalued.
Average Home Sizes
The average home size in Royal Oaks typically falls between 1,800-2,100 square feet.
Royal Oaks Home Sales
This list shows the nearly 400 home sold in Royal Oaks.
| Address | Price | Price/SQF | Closing Date | Year Built | SQF | Sale Type |
| --- | --- | --- | --- | --- | --- | --- |
| 3933 Runnymede Road | $418,000 | $129 | 2023-08-11 | 1979 | 3,228 | Resale |
| 4019 Yardley | $350,000 | $198 | 2023-07-07 | 1979 | 1,766 | Resale |
| 3002 Barclay Ct | $435,000 | $220 | 2023-05-31 | 1986 | 1,977 | Resale |
| 4000 Forsythe Way | $409,900 | $201 | 2023-04-27 | 1989 | 2,039 | Resale |
| 4036 Yardley Circle | $350,000 | $214 | 2023-02-14 | 1979 | 1,635 | Resale |
| 4000 Forsythe Way | $270,000 | $146 | 2023-01-12 | 1989 | 1,850 | Resale |
| 3900 Royal Oaks Drive | $450,000 | $145 | 2022-11-08 | 1989 | 3,104 | Resale |
| 2427 Lancelot Drive | $380,000 | $226 | 2022-09-28 | 1992 | 1,684 | Resale |
| 2516 Chumleigh Circle | $410,000 | $216 | 2022-09-16 | 1979 | 1,897 | Resale |
| 4072 Yardley Circle | $365,000 | $217 | 2022-09-02 | 1979 | 1,682 | Resale |
| 3825 Forsythe Way | $470,000 | $186 | 2022-06-28 | 1985 | 2,526 | Resale |
| 4000 Forsythe Way | $325,000 | $176 | 2022-06-22 | 1989 | 1,850 | Resale |
| 3832 Forsythe Way | $430,000 | $216 | 2022-06-10 | 1985 | 1,991 | Resale |
| 4036 Yardley Circle | $367,000 | $224 | 2022-06-09 | 1979 | 1,635 | Resale |
| 2755 Chumleigh Circle | $376,500 | $251 | 2022-01-28 | 1980 | 1,500 | Resale |
| 2987 Barclay Court | $355,000 | $167 | 2021-10-29 | 1986 | 2,130 | Resale |
| 2865 Royal Oaks Drive | $320,000 | $149 | 2021-10-19 | 1991 | 2,144 | Resale |
| 2755 Chumleigh Circle | $175,000 | $117 | 2021-08-18 | 1980 | 1,500 | Resale |
| 3918 Royal Oaks Drive | $350,000 | $161 | 2021-07-30 | 1986 | 2,171 | Resale |
| 2627 Chumleigh Circle | $330,100 | $178 | 2021-06-30 | 1982 | 1,854 | Resale |
| 2847 Royal Oaks Drive | $330,000 | $145 | 2021-06-30 | 1987 | 2,270 | Resale |
| 3047 Barclay Court | $280,000 | $124 | 2021-06-30 | 1989 | 2,261 | Resale |
| 2755 Chumleigh Cir | $161,400 | $107 | 2021-04-26 | 1980 | 1,500 | Resale |
| 2319 Lancelot Drive | $255,000 | $160 | 2020-12-18 | 1979 | 1,594 | Resale |
| 4127 Yardley Circle | $268,000 | $169 | 2020-11-18 | 1979 | 1,584 | Resale |
| 2427 Lancelot Drive | $284,900 | $169 | 2020-10-30 | 1992 | 1,684 | Resale |
| 2487 Royal Oaks Drive | $287,000 | $155 | 2020-09-18 | 1980 | 1,851 | Resale |
| 4145 Yardley Circle | $335,000 | $176 | 2020-09-11 | 1979 | 1,900 | Resale |
| 4090 Yardley Circle | $240,000 | $153 | 2020-08-19 | 1979 | 1,564 | Resale |
| 4072 Camelot Way | $269,500 | $146 | 2020-07-07 | 1982 | 1,842 | Resale |
| 4072 Yardley Circle | $273,000 | $162 | 2020-05-08 | 1979 | 1,682 | Resale |
| 2669 Royal Oaks Drive | $221,000 | $138 | 2020-05-06 | 1982 | 1,606 | Resale |
| 2882 Royal Oaks Drive | $329,000 | $151 | 2020-04-30 | 1987 | 2,176 | Resale |
| 3904 Royal Oaks Ct | $260,000 | $186 | 2020-04-24 | 1985 | 1,394 | Resale |
| 4081 Yardley Circle | $268,200 | $160 | 2020-04-17 | 1979 | 1,674 | Resale |
| 2984 Barclay Court | $305,000 | $152 | 2020-04-15 | 1985 | 2,010 | Resale |
| 2996 Barclay Court | $265,000 | $131 | 2019-11-22 | 1985 | 2,017 | Resale |
| 3904 Forsythe Way | $280,000 | $135 | 2019-09-13 | 1986 | 2,070 | Resale |
| 2905 Arrow Court | $275,000 | $134 | 2019-08-29 | 1986 | 2,055 | Resale |
| 2599 Chumleigh Circle | $247,000 | $142 | 2019-06-27 | 1980 | 1,741 | Resale |
| 3920 Forsythe Way | $324,900 | $147 | 2019-05-03 | 1985 | 2,209 | Resale |
| 2832 Chumleigh Circle | $268,000 | $120 | 2019-04-30 | 1987 | 2,236 | Resale |
| 2850 Chumleigh Circle | $268,900 | $122 | 2019-04-26 | 1983 | 2,212 | Resale |
| 4054 Camelot Way | $219,000 | $133 | 2019-03-15 | 1979 | 1,652 | Resale |
| 2905 Brey Court | $290,500 | $144 | 2018-12-07 | 1992 | 2,017 | Resale |
| 2882 Royal Oaks Dr | $280,000 | $129 | 2018-09-28 | 1987 | 2,176 | Resale |
| 2633 Royal Oaks Drive | $242,000 | $112 | 2018-09-21 | 1985 | 2,162 | Resale |
| 4571 Barclay Lane | $276,500 | $150 | 2018-09-20 | 1993 | 1,848 | Resale |
| 3914 Royal Oaks Drive | $280,000 | $124 | 2018-08-27 | 1989 | 2,256 | Resale |
| 2865 Royal Oaks | $249,000 | $132 | 2018-08-24 | 1991 | 1,880 | Resale |
| 2387 Royal Oaks Dr | $285,000 | $142 | 2018-07-27 | 1979 | 2,010 | Resale |
| 4072 Yardley Circle | $250,000 | $148 | 2018-05-04 | 1979 | 1,685 | Resale |
| 2899 Royal Oaks Drive | $300,000 | $116 | 2018-01-30 | 1987 | 2,592 | Resale |
| 4571 Barclay Lane | $185,000 | $100 | 2017-12-21 | 1993 | 1,848 | Resale |
| 3920 Forsythe Way | $299,900 | $143 | 2017-10-30 | 1985 | 2,100 | Resale |
| 3905 Royal Oaks Court | $283,000 | $106 | 2017-10-06 | 1985 | 2,660 | Resale |
| 4072 Camelot Way | $207,000 | $112 | 2017-10-06 | 1982 | 1,842 | Resale |
| 2990 Barclay Court | $275,000 | $148 | 2017-08-30 | 1988 | 1,861 | Resale |
| 4019 Yardley Circle | $200,000 | $113 | 2017-07-28 | 1979 | 1,766 | Resale |
| 4126 Yardley Circle | $225,000 | $136 | 2017-07-21 | 1981 | 1,655 | Resale |
| 4036 Yardley Circle | $225,000 | $138 | 2017-07-20 | 1979 | 1,635 | Resale |
| 2814 Chumleigh Circle | $249,000 | $121 | 2017-06-20 | 1986 | 2,053 | Resale |
| 2990 Barclay Ct | $145,000 | $78 | 2017-06-15 | 1988 | 1,861 | Resale |
| 3929 Royal Oaks Drive | $275,000 | $128 | 2017-05-31 | 1985 | 2,153 | Resale |
| 2348 Royal Oaks Drive | $225,000 | $149 | 2017-04-28 | 1982 | 1,514 | Resale |
| 3969 Runnymede Rd | $277,000 | $109 | 2017-03-08 | 1979 | 2,536 | Resale |
| 3848 Forsythe Way | $250,000 | $119 | 2016-12-30 | 1989 | 2,098 | Resale |
| 2792 Royal Oaks Drive | $275,000 | $139 | 2016-12-12 | 1985 | 1,984 | Resale |
| 3949 Royal Oaks Drive | $370,000 | $118 | 2016-11-10 | 1986 | 3,127 | Resale |
| 3919 Forsythe Way | $208,000 | $108 | 2016-09-30 | 1985 | 1,920 | Resale |
| 3035 Barclay | $246,500 | $112 | 2016-05-27 | 1988 | 2,192 | Resale |
| 4145 Yardley Cir | $77,800 | $41 | 2016-04-07 | 1979 | 1,891 | Resale |
| 2337 Lancelot Drive | $170,000 | $101 | 2016-03-25 | 1979 | 1,683 | Resale |
| 2792 Royal Oaks Drive | $159,000 | $80 | 2015-11-30 | 1985 | 1,984 | Resale |
| 3918 Royal Oaks Drive | $235,000 | $108 | 2015-10-16 | 1986 | 2,184 | Resale |
| 3988 Runnymede Road | $232,000 | $99 | 2015-10-07 | 1981 | 2,349 | Resale |
| 3928 Forsythe Way | $260,000 | $119 | 2015-09-25 | 1985 | 2,181 | Resale |
| 2904 Carnaby Court | $235,000 | $98 | 2015-09-25 | 1985 | 2,404 | Resale |
| 2432 Royal Oaks Drive | $220,000 | $117 | 2015-09-11 | 1981 | 1,884 | Resale |
| 3933 Runnymede Road | $164,900 | $75 | 2015-09-10 | 1979 | 2,207 | Resale |
| 2615 Royal Oaks Drive | $135,000 | $84 | 2015-08-17 | 1979 | 1,608 | Resale |
| 3954 Royal Oaks Dr | $255,000 | $119 | 2015-08-12 | 1986 | 2,140 | Resale |
| 2409 Lancelot Drive | $193,000 | $123 | 2015-07-27 | 1978 | 1,569 | Resale |
| 2516 Chumleigh Circle | $249,000 | $129 | 2015-07-17 | 1979 | 1,937 | Resale |
| 2856 Royal Oaks Drive | $245,000 | $112 | 2015-06-19 | 1987 | 2,188 | Resale |
| 2427 Lancelot Dr | $210,000 | $125 | 2015-05-15 | 1992 | 1,684 | Resale |
| 4127 Yardley Circle | $173,000 | $109 | 2015-05-12 | 1979 | 1,584 | Resale |
| 3017 Barclay Ct | $230,000 | $122 | 2015-04-24 | 1985 | 1,887 | Resale |
| 3825 Forsythe Way | $220,000 | $103 | 2015-04-02 | 1985 | 2,126 | Resale |
| 3932 Forsythe Way | $230,000 | $119 | 2015-03-27 | 1985 | 1,933 | Resale |
| 2996 Barclay Ct | $225,000 | $115 | 2014-12-02 | 1985 | 1,960 | Resale |
| 2993 Barclay Ct | $202,000 | $66 | 2014-10-13 | 1988 | 3,081 | New |
| 4043 Camelot Way | $199,900 | $114 | 2014-09-24 | 1979 | 1,758 | Resale |
| 2898 Royal Oaks Dr | $177,000 | $78 | 2014-09-12 | 1988 | 2,279 | Resale |
| 2319 Lancelot Dr | $172,000 | $108 | 2014-09-05 | 1979 | 1,594 | Resale |
| 2757 Royal Oaks Dr | $187,000 | $105 | 2014-07-31 | 1985 | 1,773 | Resale |
| 2410 Lancelot Dr | $179,000 | $104 | 2014-07-22 | 1982 | 1,725 | Resale |
| 3950 Royal Oaks Dr | $242,000 | $122 | 2014-07-18 | 1996 | 1,983 | Resale |
| 3920 Forsythe Way | $180,000 | $81 | 2014-06-27 | 1985 | 2,209 | Resale |
| 2905 Arrow Ct | $224,900 | $109 | 2014-04-30 | 1986 | 2,055 | Resale |
| 2459 Royal Oaks Dr | $220,000 | $125 | 2014-04-17 | 1979 | 1,764 | Resale |
| 2999 Barclay Ct | $160,000 | $70 | 2014-04-16 | 1988 | 2,270 | Resale |
| 2634 Royal Oaks Dr | $160,000 | $106 | 2014-01-27 | 1981 | 1,503 | Resale |
| 2912 Carnaby Ct | $239,500 | $120 | 2013-12-02 | 1985 | 2,001 | Resale |
| 3832 Forsythe Way | $229,000 | $115 | 2013-11-12 | 1985 | 1,991 | Resale |
| 3002 Barclay Ct | $202,000 | $103 | 2013-07-31 | 1986 | 1,956 | Resale |
| 2488 Royal Oaks Dr | $210,000 | $119 | 2013-07-26 | 1979 | 1,764 | Resale |
| 3825 Forsythe Way | $178,000 | $84 | 2013-06-12 | 1985 | 2,126 | Resale |
| 3824 Forsythe Way | $225,000 | $115 | 2013-05-31 | 1986 | 1,963 | Resale |
| 2996 Barclay Ct | $210,600 | $107 | 2013-04-05 | 1985 | 1,960 | Resale |
| 2505 Royal Oaks Dr | $201,500 | $98 | 2012-11-30 | 1995 | 2,056 | Resale |
| 3035 Barclay Ct | $220,000 | $100 | 2012-10-01 | 1988 | 2,192 | Resale |
| 3914 Forsythe Way | $200,000 | $106 | 2012-09-28 | 1985 | 1,887 | Resale |
| 4000 Camelot Way | $179,000 | $96 | 2012-09-25 | 1983 | 1,870 | Resale |
| 2712 Chumleigh Cir | $229,000 | $104 | 2012-06-28 | 1986 | 2,205 | Resale |
| 2984 Barclay Ct | $183,000 | $91 | 2012-06-15 | 1985 | 2,010 | Resale |
| 4036 Camelot Way | $152,000 | $94 | 2012-04-06 | 1978 | 1,611 | Resale |
| 2899 Royal Oaks Dr | $213,800 | $82 | 2012-03-28 | 1987 | 2,592 | Resale |
| 3914 Royal Oaks Dr | $227,500 | $102 | 2011-12-30 | 1989 | 2,236 | Resale |
| 3904 Royal Oaks Ct | $191,000 | $141 | 2011-11-28 | 1985 | 1,352 | Resale |
| 2904 Brey Ct | $206,500 | $110 | 2011-07-22 | 1986 | 1,881 | Resale |
| 2460 Royal Oaks Dr | $222,500 | $130 | 2011-06-20 | 1984 | 1,711 | Resale |
| 3008 Barclay Ct | $175,000 | $93 | 2011-02-11 | 1986 | 1,890 | Resale |
| 4000 Camelot Way | $151,300 | $82 | 2010-11-30 | 1983 | 1,856 | Resale |
| 4018 Camelot Way | $85,000 | $54 | 2010-10-11 | 1979 | 1,584 | Resale |
| 2572 Chumleigh Cir | $269,000 | $140 | 2010-06-30 | 1987 | 1,920 | Resale |
| 2813 Chumleigh Cir | $160,000 | $93 | 2010-04-29 | 1980 | 1,716 | Resale |
| 2562 Royal Oaks Dr | $275,000 | $102 | 2010-03-31 | 1985 | 2,698 | Resale |
| 2392 Lancelot Dr | $201,900 | $103 | 2009-10-29 | 1979 | 1,966 | Resale |
| 3914 Forsythe Way | $265,000 | $140 | 2009-09-21 | 1985 | 1,887 | Resale |
| 2655 Chumleigh Cir | $160,000 | $92 | 2009-09-11 | 1979 | 1,733 | Resale |
| 2634 Royal Oaks Dr | $214,000 | $142 | 2009-07-01 | 1981 | 1,503 | Resale |
| 2905 Brey Ct | $205,400 | $102 | 2009-06-12 | 1992 | 2,019 | Resale |
| 2599 Chumleigh Cir | $213,000 | $140 | 2009-06-01 | 1980 | 1,521 | Resale |
| 3966 Royal Oaks Dr | $330,000 | $138 | 2009-02-19 | 1990 | 2,390 | Resale |
| 3915 Royal Oaks Dr | $238,000 | $113 | 2008-10-02 | 1984 | 2,100 | Resale |
| 2404 Royal Oaks Dr | $216,500 | $117 | 2008-06-20 | 1979 | 1,845 | Resale |
| 3809 Forsythe Way | $246,900 | $134 | 2008-05-29 | 1985 | 1,848 | Resale |
| 2627 Chumleigh Cir | $260,000 | $153 | 2008-05-09 | 1982 | 1,700 | Resale |
| 4577 Barclay Ln | $250,000 | $150 | 2008-05-03 | 1993 | 1,664 | Resale |
| 3825 Forsythe Way | $275,000 | $129 | 2007-12-20 | 1985 | 2,126 | Resale |
| 4108 Yardley Cir | $207,500 | $128 | 2007-12-15 | 1979 | 1,620 | Resale |
| 3930 Royal Oaks Dr | $330,000 | $125 | 2007-12-07 | 1992 | 2,646 | Resale |
| 3955 Royal Oaks Dr | $212,000 | $131 | 2007-12-05 | 1985 | 1,624 | Resale |
| 2683 Chumleigh Cir | $310,000 | $147 | 2007-09-17 | 1979 | 2,103 | Resale |
| 4019 Yardley Cir | $228,000 | $129 | 2007-08-21 | 1979 | 1,766 | Resale |
| 2905 Arrow Ct | $272,900 | $134 | 2007-08-13 | 1986 | 2,039 | Resale |
| 3017 Barclay Ct | $261,900 | $139 | 2007-08-07 | 1985 | 1,887 | Resale |
| 2768 Chumleigh Cir | $280,000 | $136 | 2007-07-25 | 1988 | 2,062 | Resale |
| 3914 Royal Oaks Dr | $290,000 | $130 | 2007-06-29 | 1989 | 2,236 | Resale |
| 2904 Arrow Ct | $295,000 | $102 | 2007-04-30 | 2006 | 2,902 | Resale |
| 3911 Forsythe Way | $290,000 | $131 | 2007-02-28 | 1985 | 2,221 | Resale |
| 4577 Barclay Ln | $235,000 | $141 | 2006-12-13 | 1993 | 1,664 | Resale |
| 2392 Lancelot Dr | $216,000 | $110 | 2006-11-29 | 1979 | 1,966 | Resale |
| 2935 Royal Oaks Dr | $240,000 | $148 | 2006-11-28 | 1985 | 1,624 | Resale |
| 3918 Royal Oaks Dr | $277,500 | $127 | 2006-08-23 | 1986 | 2,184 | Resale |
| 3922 Royal Oaks Dr | $249,500 | $126 | 2006-08-14 | 1987 | 1,976 | Resale |
| 2904 Arrow Ct | $200,000 | $69 | 2006-08-01 | 2006 | 2,902 | New |
| 2987 Barclay Ct | $294,200 | $138 | 2006-06-21 | 1986 | 2,130 | Resale |
| 4000 Camelot Way | $205,000 | $110 | 2006-06-07 | 1983 | 1,856 | Resale |
| 3910 Royal Oaks Dr | $298,900 | $138 | 2006-05-31 | 2000 | 2,166 | Resale |
| 2432 Royal Oaks Dr | $230,000 | $122 | 2006-05-19 | 1981 | 1,884 | Resale |
| 3919 Forsythe Way | $272,000 | $142 | 2006-05-15 | 1985 | 1,920 | Resale |
| 3008 Barclay Ct | $248,100 | $131 | 2006-02-22 | 1986 | 1,890 | Resale |
| 4061 Camelot Way | $250,000 | $139 | 2005-12-08 | 1983 | 1,805 | Resale |
| 2403 Royal Oaks Dr | $248,000 | $145 | 2005-11-14 | 1978 | 1,709 | Resale |
| 2460 Royal Oaks Dr | $235,000 | $137 | 2005-11-03 | 1984 | 1,711 | Resale |
| 4081 Yardley Cir | $199,000 | $131 | 2005-10-28 | 1979 | 1,522 | Resale |
| 4108 Yardley Cir | $227,000 | $140 | 2005-08-31 | 1979 | 1,620 | Resale |
| 2814 Chumleigh Cir | $235,000 | $117 | 2005-08-31 | 1986 | 2,008 | Resale |
| 3844 Forsythe Way | $290,000 | $138 | 2005-08-26 | 1986 | 2,097 | Resale |
| 2811 Royal Oaks Dr | $313,500 | $112 | 2005-08-05 | 1985 | 2,789 | Resale |
| 2953 Royal Oaks Dr | $275,000 | $123 | 2005-07-18 | 1989 | 2,240 | Resale |
| 2572 Chumleigh Cir | $270,000 | $141 | 2005-06-24 | 1987 | 1,920 | Resale |
| 3965 Royal Oaks Dr | $246,000 | $116 | 2005-05-31 | 1985 | 2,116 | Resale |
| 2756 Royal Oaks Dr | $245,600 | $111 | 2005-03-15 | 1986 | 2,213 | Resale |
| 2999 Barclay Ct | $248,400 | $110 | 2005-01-07 | 1988 | 2,263 | Resale |
| 4000 Camelot Way | $175,000 | $94 | 2005-01-06 | 1983 | 1,856 | Resale |
| 4144 Yardley Cir | $240,000 | $117 | 2004-12-22 | 1995 | 2,056 | Resale |
| 2814 Chumleigh Cir | $204,000 | $102 | 2004-12-22 | 1986 | 2,008 | Resale |
| 2634 Royal Oaks Dr | $169,900 | $113 | 2004-12-15 | 1981 | 1,503 | Resale |
| 3011 Barclay Ct | $224,900 | $112 | 2004-11-01 | 1989 | 2,009 | Resale |
| 3911 Forsythe Way | $230,000 | $104 | 2004-10-28 | 1985 | 2,221 | Resale |
| 2905 Arrow Ct | $224,900 | $110 | 2004-10-27 | 1986 | 2,039 | Resale |
| 2999 Barclay Ct | $234,900 | $104 | 2004-10-08 | 1988 | 2,263 | Resale |
| 3910 Royal Oaks Dr | $249,900 | $115 | 2004-09-28 | 2000 | 2,166 | Resale |
| 3910 Royal Oaks Dr | $249,900 | $115 | 2004-09-09 | 2000 | 2,166 | Resale |
| 2404 Royal Oaks Dr | $205,000 | $111 | 2004-08-24 | 1979 | 1,845 | Resale |
| 2403 Royal Oaks Dr | $210,500 | $123 | 2004-08-19 | 1978 | 1,709 | Resale |
| 2935 Royal Oaks Dr | $190,000 | $117 | 2004-08-09 | 1985 | 1,624 | Resale |
| 2431 Royal Oaks Dr | $200,000 | $133 | 2004-08-05 | 1980 | 1,502 | Resale |
| 4090 Camelot Way | $155,000 | $86 | 2004-07-30 | 1983 | 1,808 | Resale |
| 4054 Camelot Way | $145,000 | $95 | 2004-07-20 | 1979 | 1,521 | Resale |
| 3905 Royal Oaks Ct | $219,900 | $83 | 2004-07-15 | 1985 | 2,660 | Resale |
| 3824 Forsythe Way | $229,900 | $117 | 2004-06-25 | 1986 | 1,963 | Resale |
| 2774 Royal Oaks Dr | $210,000 | $108 | 2004-06-02 | 1985 | 1,953 | Resale |
| 3923 Royal Oaks Dr | $219,000 | $99 | 2004-04-02 | 1986 | 2,208 | Resale |
| 2684 Chumleigh Cir | $199,900 | $92 | 2004-03-26 | 1984 | 2,174 | Resale |
| 2544 Chumleigh Cir | $100,000 | $58 | 2004-02-27 | 1979 | 1,711 | Resale |
| 3844 Forsythe Way | $206,600 | $99 | 2004-02-27 | 1986 | 2,097 | Resale |
| 2865 Royal Oaks Dr | $189,000 | $101 | 2003-12-29 | 1991 | 1,880 | Resale |
| 4000 Camelot Way | $159,900 | $86 | 2003-10-27 | 1983 | 1,856 | Resale |
| 2901 Brey Ct | $176,000 | $100 | 2003-10-08 | 1986 | 1,760 | Resale |
| 2488 Royal Oaks Dr | $186,000 | $105 | 2003-10-03 | 1979 | 1,764 | Resale |
| 2898 Royal Oaks Dr | $226,000 | $99 | 2003-09-29 | 1988 | 2,279 | Resale |
| 3966 Royal Oaks Dr | $242,900 | $102 | 2003-09-17 | 1990 | 2,390 | Resale |
| 2487 Royal Oaks Dr | $169,900 | $92 | 2003-09-16 | 1980 | 1,851 | Resale |
| 3950 Royal Oaks Dr | $201,000 | $101 | 2003-08-15 | 1996 | 1,983 | Resale |
| 4019 Yardley Cir | $164,900 | $93 | 2003-08-13 | 1979 | 1,766 | Resale |
| 2431 Royal Oaks Dr | $165,000 | $110 | 2003-07-30 | 1980 | 1,502 | Resale |
| 2571 Chumleigh Cir | $164,900 | $96 | 2003-07-07 | 1979 | 1,722 | Resale |
| 4090 Yardley Cir | $155,900 | $100 | 2003-06-05 | 1979 | 1,564 | Resale |
| 3904 Forsythe Way | $178,500 | $86 | 2003-05-29 | 1985 | 2,070 | Resale |
| 3927 Forsythe Way | $178,000 | $84 | 2003-03-31 | 1988 | 2,111 | Resale |
| 2739 Royal Oaks Dr | $169,000 | $85 | 2003-03-06 | 1985 | 1,977 | Resale |
| 2627 Chumleigh Cir | $165,000 | $97 | 2002-12-02 | 1982 | 1,700 | Resale |
| 2984 Barclay Ct | $156,000 | $78 | 2002-10-09 | 1985 | 1,994 | Resale |
| 3011 Barclay Ct | $174,900 | $87 | 2002-08-15 | 1989 | 2,009 | Resale |
| 2711 Chumleigh Cir | $150,000 | $73 | 2002-07-31 | 1984 | 2,061 | Resale |
| 2829 Royal Oaks Dr | $187,000 | $74 | 2002-07-29 | 1986 | 2,520 | Resale |
| 4000 Forsythe Way | $154,000 | $83 | 2002-07-15 | 1989 | 1,850 | Resale |
| 3805 Forsythe Way | $172,900 | $80 | 2002-06-26 | 1986 | 2,148 | Resale |
| 3911 Forsythe Way | $163,000 | $73 | 2002-06-14 | 1985 | 2,221 | Resale |
| 2935 Royal Oaks Dr | $144,300 | $89 | 2002-06-12 | 1985 | 1,624 | Resale |
| 3922 Royal Oaks Dr | $166,500 | $84 | 2002-06-10 | 1987 | 1,976 | Resale |
| 3968 Royal Oaks Dr | $172,900 | $86 | 2002-05-31 | 1996 | 2,018 | Resale |
| 2432 Royal Oaks Dr | $149,000 | $79 | 2002-05-03 | 1981 | 1,884 | Resale |
| 3825 Forsythe Way | $165,100 | $78 | 2002-04-02 | 1985 | 2,126 | Resale |
| 2562 Royal Oaks Dr | $200,000 | $74 | 2002-03-28 | 1985 | 2,698 | Resale |
| 2628 Chumleigh Cir | $167,500 | $110 | 2002-03-27 | 1978 | 1,522 | Resale |
| 2905 Brey Ct | $154,000 | $76 | 2002-02-05 | 1992 | 2,019 | Resale |
| 4577 Barclay Ln | $155,900 | $94 | 2002-01-30 | 1993 | 1,664 | Resale |
| 4025 Camelot Way | $144,000 | $75 | 2001-12-26 | 1980 | 1,932 | Resale |
| 3008 Barclay Ct | $150,000 | $79 | 2001-12-17 | 1986 | 1,890 | Resale |
| 2319 Lancelot Dr | $125,000 | $78 | 2001-12-14 | 1979 | 1,594 | Resale |
| 2999 Barclay Ct | $160,900 | $71 | 2001-11-21 | 1988 | 2,263 | Resale |
| 2811 Royal Oaks Dr | $172,900 | $79 | 2001-11-16 | 1985 | 2,189 | Resale |
| 3848 Forsythe Way | $155,000 | $73 | 2001-11-02 | 1989 | 2,116 | Resale |
| 3029 Barclay Ct | $171,000 | $86 | 2001-10-01 | 1991 | 1,993 | Resale |
| 2410 Lancelot Dr | $134,900 | $78 | 2001-08-15 | 1982 | 1,725 | Resale |
| 3011 Barclay Ct | $166,000 | $83 | 2001-08-10 | 1989 | 2,009 | Resale |
| 3969 Runnymede Rd | $185,000 | $75 | 2001-08-01 | 1979 | 2,456 | Resale |
| 3952 Runnymede Rd | $160,000 | $80 | 2001-06-28 | 1980 | 2,000 | Resale |
| 2847 Royal Oaks Dr | $159,900 | $70 | 2001-06-20 | 1987 | 2,270 | Resale |
| 3044 Barclay Ct | $120,000 | $59 | 2001-06-15 | 1984 | 2,030 | Resale |
| 2828 Royal Oaks Dr | $140,000 | $78 | 2001-05-31 | 1986 | 1,795 | Resale |
| 2774 Royal Oaks Dr | $164,000 | $84 | 2001-05-25 | 1985 | 1,953 | Resale |
| 2814 Chumleigh Cir | $164,900 | $82 | 2001-05-22 | 1986 | 2,008 | Resale |
| 3836 Forsythe Way | $148,900 | $75 | 2001-05-01 | 1985 | 1,974 | Resale |
| 2392 Lancelot Dr | $142,000 | $72 | 2001-04-30 | 1979 | 1,966 | Resale |
| 3911 Forsythe Way | $143,000 | $64 | 2001-04-27 | 1985 | 2,221 | Resale |
| 3017 Barclay Ct | $150,000 | $79 | 2001-04-13 | 1985 | 1,887 | Resale |
| 4565 Barclay Ln | $153,800 | $82 | 2001-03-01 | 1994 | 1,868 | Resale |
| 2856 Royal Oaks Dr | $159,900 | $73 | 2001-01-31 | 1987 | 2,188 | Resale |
| 2882 Royal Oaks Dr | $154,000 | $71 | 2001-01-26 | 1987 | 2,176 | Resale |
| 4018 Camelot Way | $142,000 | $90 | 2001-01-09 | 1979 | 1,584 | Resale |
| 2811 Royal Oaks Dr | $156,400 | $71 | 2000-12-29 | 1985 | 2,189 | Resale |
| 2651 Royal Oaks Dr | $119,000 | $64 | 2000-12-28 | 1983 | 1,872 | Resale |
| 2952 Royal Oaks Dr | $176,000 | $77 | 2000-12-08 | 1986 | 2,296 | Resale |
| 3904 Royal Oaks Ct | $129,500 | $96 | 2000-10-13 | 1985 | 1,352 | Resale |
| 2348 Royal Oaks Dr | $157,500 | $104 | 2000-08-01 | 1982 | 1,514 | Resale |
| 3029 Barclay Ct | $158,500 | $80 | 2000-07-24 | 1991 | 1,993 | Resale |
| 2633 Royal Oaks Dr | $151,500 | $70 | 2000-07-21 | 1985 | 2,151 | Resale |
| 2913 Carnaby Ct | $149,500 | $67 | 2000-07-18 | 1986 | 2,233 | Resale |
| 3910 Royal Oaks Dr | $160,000 | $74 | 2000-07-14 | 2000 | 2,166 | New |
| 3041 Barclay Ct | $117,500 | $65 | 2000-06-20 | 1984 | 1,802 | Resale |
| 2404 Royal Oaks Dr | $130,000 | $70 | 2000-06-16 | 1979 | 1,845 | Resale |
| 2792 Royal Oaks Dr | $141,000 | $71 | 2000-05-25 | 1985 | 1,988 | Resale |
| 4079 Camelot Way | $113,000 | $70 | 2000-05-19 | 1982 | 1,622 | Resale |
| 2768 Chumleigh Cir | $156,900 | $76 | 2000-05-15 | 1988 | 2,062 | Resale |
| 3840 Forsythe Way | $150,000 | $68 | 2000-04-28 | 1987 | 2,190 | Resale |
| 3011 Barclay Ct | $149,900 | $75 | 2000-04-28 | 1989 | 2,009 | Resale |
| 2856 Royal Oaks Dr | $148,500 | $68 | 2000-03-17 | 1987 | 2,188 | Resale |
| 2459 Royal Oaks Dr | $137,000 | $78 | 2000-02-08 | 1979 | 1,764 | Resale |
| 3023 Barclay Ct | $185,000 | $74 | 1999-12-30 | 1996 | 2,496 | Resale |
| 4072 Yardley Cir | $113,000 | $74 | 1999-12-23 | 1979 | 1,533 | Resale |
| 3934 Royal Oaks Dr | $147,900 | $70 | 1999-12-15 | 1985 | 2,127 | Resale |
| 2488 Royal Oaks Dr | $149,200 | $85 | 1999-12-10 | 1979 | 1,764 | Resale |
| 2615 Royal Oaks Dr | $143,000 | $89 | 1999-12-10 | 1979 | 1,608 | Resale |
| 3988 Runnymede Rd | $152,500 | $65 | 1999-11-30 | 1981 | 2,349 | Resale |
| 2813 Chumleigh Cir | $124,000 | $72 | 1999-11-12 | 1980 | 1,716 | Resale |
| 3918 Royal Oaks Dr | $152,000 | $70 | 1999-10-25 | 1986 | 2,184 | Resale |
| 2627 Chumleigh Cir | $139,500 | $82 | 1999-08-31 | 1982 | 1,700 | Resale |
| 2634 Royal Oaks Dr | $106,000 | $71 | 1999-07-29 | 1981 | 1,503 | Resale |
| 3952 Runnymede Rd | $149,500 | $75 | 1999-07-12 | 1980 | 2,000 | Resale |
| 3923 Forsythe Way | $152,900 | $67 | 1999-07-08 | 1986 | 2,296 | Resale |
| 2984 Barclay Ct | $135,000 | $68 | 1999-06-24 | 1985 | 1,994 | Resale |
| 2561 Royal Oaks Dr | $187,500 | $89 | 1999-06-22 | 1980 | 2,098 | Resale |
| 2712 Chumleigh Cir | $148,000 | $67 | 1999-05-28 | 1986 | 2,205 | Resale |
| 2990 Barclay Ct | $155,000 | $82 | 1999-05-28 | 1988 | 1,898 | Resale |
| 4583 Barclay Ln | $151,500 | $84 | 1999-05-07 | 1993 | 1,804 | Resale |
| 3933 Runnymede Rd | $139,000 | $67 | 1999-04-30 | 1979 | 2,090 | Resale |
| 2628 Chumleigh Cir | $154,500 | $102 | 1999-04-28 | 1978 | 1,522 | Resale |
| 4054 Camelot Way | $100,000 | $66 | 1999-04-20 | 1979 | 1,521 | Resale |
| 4571 Barclay Ln | $135,000 | $73 | 1999-03-31 | 1993 | 1,850 | Resale |
| 2684 Chumleigh Cir | $143,500 | $66 | 1999-03-23 | 1984 | 2,174 | Resale |
| 4126 Yardley Cir | $125,000 | $76 | 1999-03-19 | 1981 | 1,655 | Resale |
| 3017 Barclay Ct | $136,000 | $72 | 1999-03-08 | 1985 | 1,887 | Resale |
| 2524 Royal Oaks Dr | $107,000 | $63 | 1998-12-30 | 1979 | 1,712 | Resale |
| 2774 Royal Oaks Dr | $141,000 | $72 | 1998-10-21 | 1985 | 1,953 | Resale |
| 3929 Royal Oaks Dr | $140,000 | $65 | 1998-09-30 | 1985 | 2,153 | Resale |
| 2634 Royal Oaks Dr | $85,600 | $57 | 1998-09-05 | 1981 | 1,503 | Resale |
| 3904 Forsythe Way | $120,000 | $58 | 1998-08-05 | 1985 | 2,070 | Resale |
| 3817 Forsythe Way | $129,900 | $69 | 1998-07-28 | 1985 | 1,872 | Resale |
| 3914 Royal Oaks Dr | $143,500 | $64 | 1998-07-28 | 1989 | 2,236 | Resale |
| 4061 Camelot Way | $129,000 | $71 | 1998-07-22 | 1983 | 1,805 | Resale |
| 3923 Royal Oaks Dr | $152,000 | $69 | 1998-07-09 | 1986 | 2,208 | Resale |
| 4108 Yardley Cir | $103,000 | $64 | 1998-06-30 | 1979 | 1,620 | Resale |
| 2828 Royal Oaks Dr | $125,000 | $70 | 1998-06-03 | 1986 | 1,795 | Resale |
| 4145 Yardley Cir | $129,900 | $69 | 1998-05-29 | 1979 | 1,891 | Resale |
| 2410 Lancelot Dr | $112,700 | $65 | 1998-03-31 | 1982 | 1,725 | Resale |
| 2901 Carnaby Ct | $159,900 | $73 | 1998-03-31 | 1989 | 2,194 | Resale |
| 3933 Runnymede Rd | $112,600 | $54 | 1997-12-05 | 1979 | 2,090 | Resale |
| 4090 Camelot Way | $120,000 | $66 | 1997-11-26 | 1983 | 1,808 | Resale |
| 2993 Barclay Ct | $139,900 | $74 | 1997-11-21 | 1988 | 1,900 | Resale |
| 2319 Lancelot Dr | $99,000 | $62 | 1997-11-18 | 1979 | 1,594 | Resale |
| 4000 Forsythe Way | $127,500 | $69 | 1997-09-23 | 1989 | 1,850 | Resale |
| 3946 Royal Oaks Dr | $160,000 | $66 | 1997-08-29 | 1990 | 2,420 | Resale |
| 2975 Barclay Ct | $150,200 | $63 | 1997-08-28 | 1988 | 2,379 | Resale |
| 3848 Forsythe Way | $126,500 | $60 | 1997-06-23 | 1989 | 2,116 | Resale |
| 2627 Chumleigh Cir | $135,000 | $79 | 1997-05-30 | 1982 | 1,700 | Resale |
| 3029 Barclay Ct | $142,500 | $72 | 1997-05-28 | 1991 | 1,993 | Resale |
| 3920 Forsythe Way | $136,500 | $62 | 1997-03-27 | 1985 | 2,209 | Resale |
| 3922 Royal Oaks Dr | $139,600 | $71 | 1997-01-31 | 1987 | 1,976 | Resale |
| 2898 Royal Oaks Dr | $134,800 | $59 | 1997-01-14 | 1988 | 2,279 | Resale |
| 2627 Chumleigh Cir | $132,000 | $78 | 1996-11-27 | 1982 | 1,700 | Resale |
| 2544 Chumleigh Cir | $114,500 | $67 | 1996-11-04 | 1979 | 1,711 | Resale |
| 2599 Chumleigh Cir | $102,900 | $68 | 1996-10-29 | 1980 | 1,521 | Resale |
| 2987 Barclay Ct | $142,000 | $67 | 1996-10-07 | 1986 | 2,130 | Resale |
| 4577 Barclay Ln | $139,900 | $84 | 1996-09-13 | 1993 | 1,664 | Resale |
| 2459 Royal Oaks Dr | $115,000 | $65 | 1996-09-04 | 1979 | 1,764 | Resale |
| 3909 Royal Oaks Dr | $137,000 | $73 | 1996-08-28 | 1985 | 1,886 | Resale |
| 2813 Chumleigh Cir | $110,000 | $64 | 1996-06-24 | 1980 | 1,716 | Resale |
| 2392 Lancelot Dr | $103,000 | $52 | 1996-06-19 | 1979 | 1,966 | Resale |
| 2373 Lancelot Dr | $116,200 | $69 | 1996-06-07 | 1979 | 1,695 | Resale |
| 2828 Royal Oaks Dr | $122,500 | $68 | 1996-05-31 | 1986 | 1,795 | Resale |
| 2981 Barclay Ct | $146,900 | $76 | 1996-05-31 | 1996 | 1,931 | New |
| 2935 Royal Oaks Dr | $106,700 | $66 | 1996-05-31 | 1985 | 1,624 | Resale |
| 3041 Barclay Ct | $105,200 | $58 | 1996-05-06 | 1984 | 1,802 | Resale |
| 2721 Royal Oaks Dr | $145,000 | $66 | 1996-04-11 | 1985 | 2,212 | Resale |
| 2652 Royal Oaks Dr | $109,000 | $60 | 1996-03-28 | 1983 | 1,824 | Resale |
| 4126 Yardley Cir | $113,000 | $68 | 1996-03-25 | 1981 | 1,655 | Resale |
| 3955 Royal Oaks Dr | $110,500 | $68 | 1996-02-29 | 1985 | 1,624 | Resale |
| 3032 Barclay Ct | $160,000 | $53 | 1996-02-14 | 1987 | 3,002 | New |
| 4072 Camelot Way | $97,000 | $53 | 1996-01-31 | 1982 | 1,842 | Resale |
| 2628 Chumleigh Cir | $138,000 | $91 | 1995-11-09 | 1978 | 1,522 | Resale |
| 4019 Yardley Cir | $108,000 | $61 | 1995-10-27 | 1979 | 1,766 | Resale |
| 2828 Royal Oaks Dr | $119,900 | $67 | 1995-07-28 | 1986 | 1,795 | Resale |
| 2348 Royal Oaks Dr | $105,000 | $69 | 1995-07-24 | 1982 | 1,514 | Resale |
| 2829 Royal Oaks Dr | $155,000 | $62 | 1995-06-15 | 1986 | 2,520 | Resale |
| 2627 Chumleigh Cir | $116,900 | $69 | 1995-05-18 | 1982 | 1,700 | Resale |
| 4145 Yardley Cir | $99,000 | $52 | 1995-05-16 | 1979 | 1,891 | Resale |
| 2987 Barclay Ct | $136,200 | $64 | 1995-05-12 | 1986 | 2,130 | Resale |
| 3914 Forsythe Way | $126,000 | $67 | 1995-04-17 | 1985 | 1,887 | Resale |
| 2655 Chumleigh Cir | $102,600 | $59 | 1994-12-30 | 1979 | 1,733 | Resale |
| 2669 Royal Oaks Dr | $104,000 | $65 | 1994-12-21 | 1982 | 1,606 | Resale |
| 2463 Lancelot Dr | $116,900 | $60 | 1994-12-01 | 1981 | 1,962 | Resale |
| 2712 Chumleigh Cir | $134,900 | $61 | 1994-11-15 | 1986 | 2,205 | Resale |
| 2901 Brey Ct | $125,000 | $71 | 1994-10-11 | 1986 | 1,760 | Resale |
| 2796 Chumleigh Cir | $160,000 | $69 | 1994-10-10 | 1990 | 2,315 | Resale |
| 2999 Barclay Ct | $140,000 | $62 | 1994-08-31 | 1988 | 2,263 | Resale |
| 2460 Royal Oaks Dr | $128,500 | $75 | 1994-08-29 | 1984 | 1,711 | Resale |
| 2755 Chumleigh Cir | $104,500 | $70 | 1994-08-24 | 1980 | 1,500 | Resale |
| 4000 Forsythe Way | $114,000 | $62 | 1994-08-19 | 1989 | 1,850 | Resale |
| 2810 Royal Oaks Dr | $150,000 | $65 | 1994-08-02 | 1986 | 2,291 | Resale |
| 2996 Barclay Ct | $129,900 | $66 | 1994-07-29 | 1985 | 1,960 | Resale |
| 4108 Yardley Cir | $31,000 | $19 | 1994-07-05 | 1979 | 1,620 | Resale |
| 3026 Barclay Ct | $115,000 | $62 | 1994-06-21 | 1985 | 1,859 | Resale |
| 3808 Forsythe Way | $137,500 | $70 | 1994-06-17 | 1985 | 1,972 | Resale |
| 3044 Barclay Ct | $116,500 | $57 | 1994-06-03 | 1984 | 2,030 | Resale |
| 3020 Barclay Ct | $130,000 | $62 | 1994-05-31 | 1990 | 2,105 | Resale |
| 2882 Royal Oaks Dr | $148,500 | $68 | 1994-05-31 | 1987 | 2,176 | Resale |
| 4565 Barclay Ln | $130,400 | $70 | 1994-04-25 | 1994 | 1,868 | New |
| 2934 Royal Oaks Dr | $138,000 | $70 | 1994-04-07 | 1988 | 1,970 | Resale |
| 2993 Barclay Ct | $129,000 | $68 | 1994-03-29 | 1988 | 1,900 | Resale |
| 3005 Barclay Ct | $126,000 | $59 | 1994-03-14 | 1988 | 2,136 | Resale |
| 2488 Royal Oaks Dr | $126,000 | $71 | 1993-12-28 | 1979 | 1,764 | Resale |
| 2319 Lancelot Dr | $89,900 | $56 | 1993-12-06 | 1979 | 1,594 | Resale |
| 3926 Royal Oaks Dr | $125,000 | $69 | 1993-11-23 | 1993 | 1,801 | New |
| 2935 Royal Oaks Dr | $90,000 | $55 | 1993-11-16 | 1985 | 1,624 | Resale |
| 2901 Carnaby Ct | $159,000 | $72 | 1993-10-19 | 1989 | 2,194 | Resale |
| 3904 Forsythe Way | $117,000 | $57 | 1993-09-28 | 1985 | 2,070 | Resale |
| 3962 Royal Oaks Dr | $151,900 | $62 | 1993-09-28 | 1989 | 2,450 | Resale |
| 2850 Chumleigh Cir | $127,000 | $57 | 1993-09-17 | 1983 | 2,212 | Resale |
| 3918 Royal Oaks Dr | $137,000 | $63 | 1993-09-03 | 1986 | 2,184 | Resale |
| 2562 Royal Oaks Dr | $142,000 | $53 | 1993-08-30 | 1985 | 2,698 | Resale |
| 2811 Royal Oaks Dr | $127,500 | $58 | 1993-08-10 | 1985 | 2,189 | Resale |
| 3988 Runnymede Rd | $127,000 | $54 | 1993-08-10 | 1981 | 2,349 | Resale |
| 2895 Royal Oaks Dr | $210,000 | $60 | 1993-07-23 | 1971 | 3,478 | Resale |
| 2374 Lancelot Dr | $94,900 | $58 | 1993-07-13 | 1979 | 1,630 | Resale |
| 2431 Royal Oaks Dr | $130,000 | $87 | 1993-07-01 | 1980 | 1,502 | Resale |
| 3933 Runnymede Rd | $100,000 | $48 | 1993-07-01 | 1979 | 2,090 | Resale |
| 2712 Chumleigh Cir | $125,900 | $57 | 1993-06-29 | 1986 | 2,205 | Resale |
| 2615 Royal Oaks Dr | $115,700 | $72 | 1993-06-18 | 1979 | 1,608 | Resale |
| 3809 Forsythe Way | $126,000 | $68 | 1993-06-16 | 1985 | 1,848 | Resale |
| 4571 Barclay Ln | $129,900 | $70 | 1993-05-27 | 1993 | 1,850 | New |
| 2899 Royal Oaks Dr | $165,000 | $64 | 1993-05-18 | 1987 | 2,592 | Resale |
| 2703 Royal Oaks Dr | $92,000 | $50 | 1993-05-17 | 1982 | 1,828 | Resale |
| 3923 Royal Oaks Dr | $132,900 | $60 | 1993-05-06 | 1986 | 2,208 | Resale |
| 2912 Carnaby Ct | $126,000 | $63 | 1993-05-04 | 1985 | 2,001 | Resale |
| 4577 Barclay Ln | $119,000 | $72 | 1993-04-15 | 1993 | 1,664 | New |
| 4061 Camelot Way | $108,000 | $60 | 1993-04-06 | 1983 | 1,805 | Resale |
| 3017 Barclay Ct | $105,000 | $56 | 1993-04-02 | 1985 | 1,887 | Resale |
| 4012 Yardley Cir | $88,000 | $56 | 1993-03-16 | 1983 | 1,561 | Resale |
| 4079 Camelot Way | $92,000 | $57 | 1993-02-26 | 1982 | 1,622 | Resale |
| 3922 Royal Oaks Dr | $112,000 | $57 | 1993-02-04 | 1987 | 1,976 | Resale |
| 3020 Barclay Ct | $130,000 | $62 | 1993-01-14 | 1990 | 2,105 | Resale |
| 3825 Forsythe Way | $121,000 | $57 | 1992-12-29 | 1985 | 2,126 | Resale |
| 2913 Carnaby Ct | $115,000 | $52 | 1992-12-03 | 1986 | 2,233 | Resale |
| 3914 Forsythe Way | $117,000 | $62 | 1992-12-02 | 1985 | 1,887 | Resale |
| 2905 Brey Ct | $126,500 | $63 | 1992-11-30 | 1992 | 2,019 | Resale |
| 3908 Forsythe Way | $119,900 | $56 | 1992-11-09 | 1985 | 2,148 | Resale |
| 4127 Yardley Cir | $81,000 | $52 | 1992-11-09 | 1979 | 1,568 | Resale |
| 3044 Barclay Ct | $100,000 | $49 | 1992-11-02 | 1984 | 2,030 | Resale |
| 2544 Chumleigh Cir | $96,000 | $56 | 1992-10-08 | 1979 | 1,711 | Resale |
| 3907 Forsythe Way | $118,000 | $56 | 1992-08-28 | 1985 | 2,093 | Resale |
| 2616 Royal Oaks Dr | $133,000 | $53 | 1992-08-13 | 1979 | 2,523 | Resale |
| 2901 Carnaby Ct | $151,000 | $69 | 1992-08-10 | 1989 | 2,194 | Resale |
| 3929 Royal Oaks Dr | $127,000 | $59 | 1992-07-31 | 1985 | 2,153 | Resale |
| 3949 Royal Oaks Dr | $175,900 | $72 | 1992-07-30 | 1986 | 2,448 | Resale |
| 3005 Barclay Ct | $133,500 | $63 | 1992-07-17 | 1988 | 2,136 | Resale |
| 2739 Royal Oaks Dr | $136,900 | $69 | 1992-07-02 | 1985 | 1,977 | Resale |
| 3898 Runnymede Rd | $114,000 | $54 | 1992-06-10 | 1979 | 2,118 | Resale |
| 2796 Chumleigh Cir | $151,000 | $65 | 1992-06-04 | 1990 | 2,315 | Resale |
| 2993 Barclay Ct | $121,000 | $64 | 1992-06-02 | 1988 | 1,900 | Resale |
| 3828 Forsythe Way | $115,000 | $55 | 1992-05-26 | 1985 | 2,075 | Resale |
| 3029 Barclay Ct | $137,400 | $69 | 1992-04-22 | 1991 | 1,993 | Resale |
| 3817 Forsythe Way | $123,900 | $66 | 1992-04-20 | 1985 | 1,872 | Resale |
| 2445 Lancelot Dr | $107,000 | $67 | 1992-03-24 | 1980 | 1,607 | Resale |
| 2856 Royal Oaks Dr | $130,000 | $59 | 1992-03-02 | 1987 | 2,188 | Resale |
| 3041 Barclay Ct | $89,900 | $50 | 1992-01-10 | 1984 | 1,802 | Resale |
| 4072 Yardley Cir | $89,900 | $59 | 1991-12-31 | 1979 | 1,533 | Resale |
| 3945 Royal Oaks Dr | $165,000 | $71 | 1991-12-23 | 1987 | 2,320 | Resale |
| 3933 Runnymede Rd | $97,000 | $46 | 1991-10-08 | 1979 | 2,090 | Resale |
| 2562 Royal Oaks Dr | $135,800 | $50 | 1991-09-06 | 1985 | 2,698 | Resale |
| 4090 Yardley Cir | $85,800 | $55 | 1991-09-04 | 1979 | 1,564 | Resale |
| 2775 Royal Oaks Dr | $114,000 | $61 | 1991-09-03 | 1984 | 1,866 | Resale |
| 2410 Lancelot Dr | $87,500 | $51 | 1991-07-25 | 1982 | 1,725 | Resale |
| 3900 Royal Oaks Dr | $150,000 | $48 | 1991-06-24 | 1989 | 3,104 | Resale |
| 2598 Royal Oaks Dr | $108,000 | $59 | 1991-06-18 | 1981 | 1,825 | Resale |
| 3011 Barclay Ct | $131,500 | $65 | 1991-06-12 | 1989 | 2,009 | Resale |
| 3952 Runnymede Rd | $107,500 | $54 | 1991-06-07 | 1980 | 2,000 | Resale |
| 2739 Royal Oaks Dr | $125,000 | $63 | 1991-05-28 | 1985 | 1,977 | Resale |
| 2392 Lancelot Dr | $85,000 | $43 | 1991-03-20 | 1979 | 1,966 | Resale |
| 3914 Royal Oaks Dr | $137,500 | $61 | 1991-01-02 | 1989 | 2,236 | Resale |