What Struggling Home Sellers Need To Know
Posted by Joe Manausa on Tuesday, August 18, 2009 at 10:48 AM
By Joe Manausa / August 18, 2009
1 Comment
The crash of the housing market nationwide has made real estate a hot topic for news people and fiction writers alike for more than two years. It seems that no matter where you look, somebody has something new to say about the current state of the housing market, yet they usually reference their story with hearsay or a biased assessment from a specific lobby.
The toughest thing about trying to sell a home today is determining who is giving the correct guidance and advice. There is so much bias in both spoken and written reports that frustrated homeowners can be confused very easily.
Home Sellers Beware Corrupted News
The Homebuilder lobby pushes hard to show that new homes need to be built. Wouldn't you if you made your living building homes? Just take their reports (or at least their interpretation of the data) with a grain of salt.
Real estate agents have seen their markets fall by 2/3rds. Let's put this in the simplest of terms. 2 out of 3 real estate agents are no longer needed, as compared with just three years ago. They are listing homes at prices that guarantee the home will fail to sell. Why? They want more homes to put on the market. They figure with their sign on it, even if it doesn't sell, it will get them calls from buyers who will buy something.
National media. These stories (and I mean stories) are poorly researched. I have rarely seen an article that does anything but quote the National Association of REALTORS as their source. Or even worse, the National Homebuilders Association. These two organizations are good organizations and their mission is to help their members do more business, not report accurately the state of the current housing market. Newspapers especially should know better than to just "forward" NAR press releases as news.
Real Estate Web Portals exist to drive traffic on the internet. The more traffic that they deliver, the more advertising dollars they can make. Many of these sites offer some really cool tools for home sellers and home buyers alike, unfortunately, they just aren't accurate ... yet. Too many of these valuation models are based upon "averages," and this is great for the "big picture," but it fails to help frustrated homeowners know what to do.
What Struggling Home Sellers Need To Know
Home Sellers need to know what is happening in their local market. They need to have a very real understanding of the supply and demand dynamics that specifically apply to their home. Many of us think of our home as a unique place on this world, and while we are living there, it really is. But once we decide to sell it, our home becomes a house, a commodity that must be sold or traded in a market filled with competition.
In the real estate graph above, we see that the inventory of homes in the Tallahassee real estate market is dropping! This is good news for home sellers, but it is only part of the picture. The green shaded area in this graph show homes are coming off of the market faster than they are entering the market ... and one would think that reducing competition can only help home sellers.
Unrealistic Home Sellers Are Giving Up
Unfortunately, this next graph shows that not all homes leaving the market are leaving because they were sold. As a matter of fact, more homes are leaving the market as "failed to sell" than are leaving due to the sale of a home.
Home Sellers Seek Better Information
Ultimately, a home seller with the best information will fare better than one with just hope and hype. If you have to sell a home in Tallahassee, make sure you do not end up as part of the red field in the real estate graph above. Too many homeowners are failing when trying to sell their home, and this is really not necessary.
You can sell your home in today's real estate market, and you do not have to "give it away." But you will fail if you just list it with somebody that doesn't know how to promote your home (house) within the correct competition price range. Remember, having the right information and working with the right company are critical steps to avoid being just another frustrated homeowner.
As a reminder for those who subscribe to the Tallahassee Real Estate Blog by email, some embedded pictures and videos might not be appearing in your email and you might need to click the title header to go to your browser where all will be visible. Additionally, if you would like to respond (leave a comment) to this article, you will need to "click through" to the blog site to post your feedback.
Keep checking out the
Tallahassee Real Estate Blog
every day for updates on real estate in Tallahassee Florida.
If you like this Article then please subscribe to my
blog through a full
RSS feed
,
or you can

Subscribe by Email

.You will be able to stay informed about the happenings in the Tallahassee Real Estate Market.
Please Do Us A Small Favor
We work very hard to produce daily content for our long-time readers and first-time visitors. We provide this information for free, hoping to earn your respect and trust and the right to one-day help you when selling or buying a home. Can we get your help spreading the word about our blog?
If you like the content, would you please like it or share it using the Facebook button at the beginning of the post? This simple action will be greatly appreciated! THANK YOU!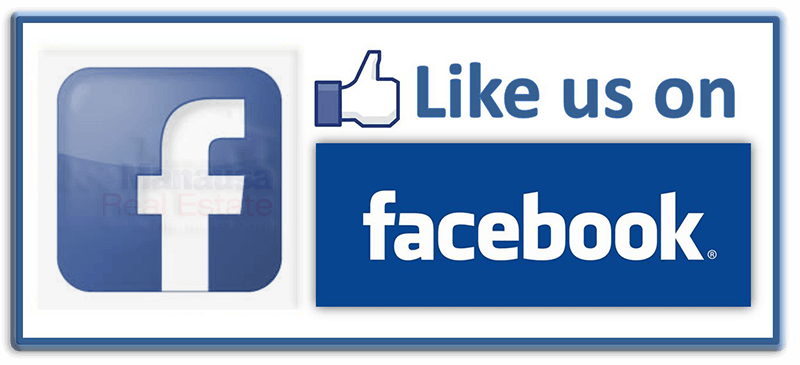 Also like us on Facebook at https://www.facebook.com/joemanausarealestate/
Joe Wrote The Book On How To Sell A Home Today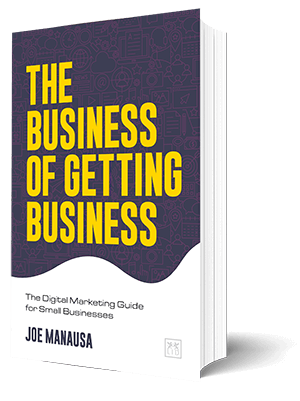 WARNING: The Internet & digital marketing systems have changed the way sellers need to market a home for sale. It's not about getting a home sold anymore, it's about getting a home sold and netting the most money from the sale.
To do this, a seller needs to hit the digital market hard in a coordinated effort that alerts ready-buyers (all at the same time) to ensure buyers understand they are competing for the right to buy the home.
While it only takes ONE buyer to sell a home, it takes MULTIPLE BUYERS for the seller to bid the property up to its highest value in today's market. You see our full explanation about how to sell a house here, or you can buy the book and really get into the nuts and bolts of selling a home in the digital age.
Get the book that explains it all, in a manner that is understanding to all, even technology neophytes. It's available on Amazon, a trusted source for consumers.

Think all REALTORS are alike?
Read what people are saying about working with Joe Manausa Real Estate! You can see thousands of real customer reviews reported on Google, Facebook and Zillow at this link: CLICK HERE FOR REAL ESTATE AGENT REVIEWS.