Joe Manausa Real Estate Brings Private Sector Jobs to Tallahassee
Posted by Joe Manausa on Thursday, July 19, 2018 at 5:50 AM
By Joe Manausa / July 19, 2018
Comment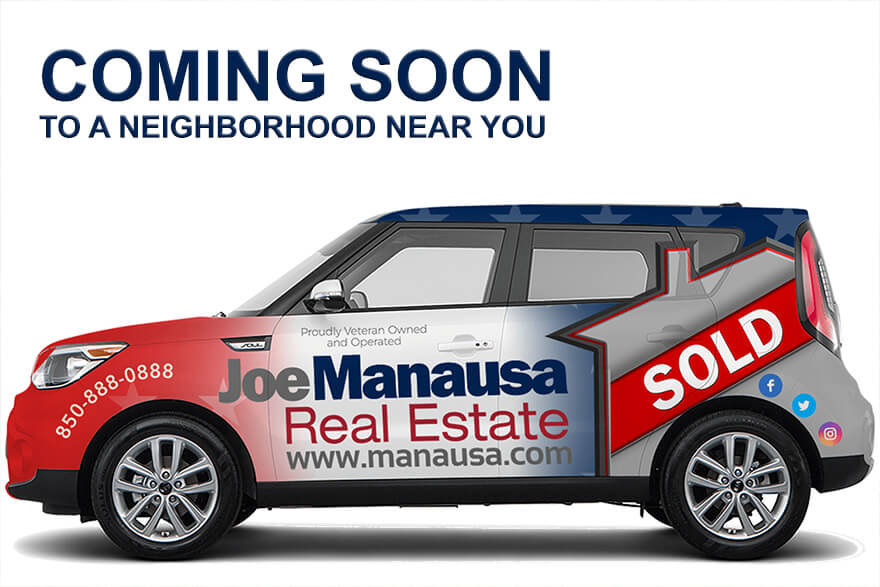 I don't know if you've seen us yet, but it's likely you'll see our cars around town sometime soon. When you do, you should know that we're probably selling a home in your neighborhood!
Yesterday, we launched a fleet of new vehicles, now totalling 19 cars that will help spread the word about Joe Manausa Real Estate, our highly trained real estate specialists, and our award-winning website.
We've Come A Long Way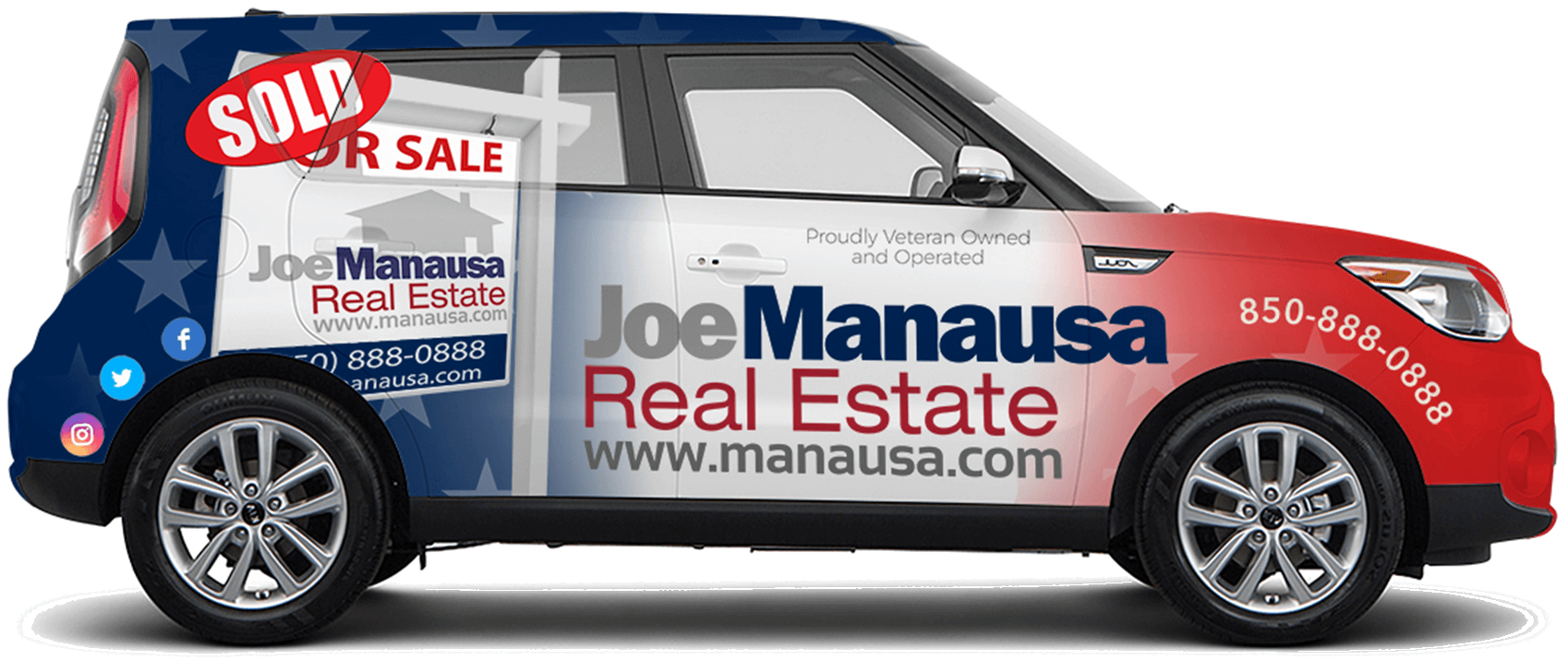 The Joe Manausa Real Estate Company was founded in 2014 and we started selling homes right away. And sell we have! From zero to over $140M that we'll sell in 2018!
As a Tallahassee native and veteran of the Armed Forces, I saw an opportunity to combine my experience in the industry with my past experiences working in successful team-based operations. From playing for the legendary Leon High School football coaches (Gene Cox & Jim Sauls) to winning bowl games with the Army Football team, and then successful combat operations as an Airborne Ranger Infantry Officer, I knew we could do something special.
A Broken Industry
My experience in the real estate brokerage industry since the early 1990s taught me that the process of buying and selling real estate was inherently flawed.
In fact, I would say that the model of the traditional real estate brokerage has made it very difficult for a homebuyer or homeseller to get great service. And this is not to blame real estate agents.
Our industry has evolved to where the entirety of the work of helping consumers buy and sell has fallen solely on the shoulders of the real estate agent. And at the same time, transactions have become more legally complex and require continuous diligent study for agents to be worthy of your business.
When you add the responsibilities of marketing, market research, transaction management, admin, and post closing responsibilities, it's no wonder the real estate industry has such high turnover.
Until Now!
A New Breed Of Real Estate Agent
Instead of structuring Joe Manausa Real Estate like a traditional real estate agency, which consists of independent contractors working on commission, my leadership team and I built Joe Manausa Real Estate much in the same way any Fortune 500 company would assemble its force.
We're building our company with a new breed of agent.
First and foremost, we interview and hire successful people from outside of the real estate industry. We pay generous salaries, provide full medical insurance coverage, and as of today, equip our outside sales force with the vehicles that they need to travel across Tallahassee every day.
Our ability to pay these salaries and provide these benefits means that we can compete for the best job applicants everywhere. We interview at conferences where attendees are also interviewing with Google, Boeing, and many other large US companies.
The desire to work with our leadership team has attracted wonderful people who are doing great things at JMRE, and we are very excited about future growth.
We feel that the record growth attained over the past four years is a testament to the high caliber people we have employed to work in our team-based operation.
If there is one thing that my years of playing sports (and my work in the Army) has showed me, it's that highly specialized groups working toward the same goal is much more powerful than individuals working to become experts across several fields.
I believe the results speak for themselves. In 4 years, Joe Manausa Real Estate went from 5 employees with no brand recognition whatsoever to one that will sell over $140M in homes this year with 25 incredible employees.
And there is a lot more excitement to follow!
Endorsed By Barbara Corcoran
So who does Barbara Corcoran, star of ABCs hit show Shark Tank, recommend you hire for your Tallahassee real estate needs? Let's let Barbara tell you herself:
A Consumer Centric Real Estate Company
The complete focus of our team based operation is phenomenal customer service. While we are not perfect (yet), we can already boast more 5 star reviews on Google than ALL other agencies in town COMBINED (and we've only been at it for 4 years!).
While we are proud of the praises that we receive from our past customers, we do want to say that JMRE isn't stopping there. We've added customer appreciaton events this year, and we have just completed our first-ever "First Time Homebuyers Class" (sponsored by Capital City Bank's top mortgage lender Caitlin Yancey Moore).
If you are planning on selling a home or buying a home within the next two years, why not schedule a time to sit down and discuss your best strategies today? Our preparation process is GUARANTEED to save you money and (like our most recent customers) you'll likely be much happier when you do finally make the move.
We are here to serve, just give us a call at (850) 366-8917 or drop us a note and we'll be in touch right away.