Distressed Properties Finally Influencing Tallahassee Real Estate
Posted by Joe Manausa on Tuesday, February 17, 2009 at 9:05 AM
By Joe Manausa / February 17, 2009
15 Comments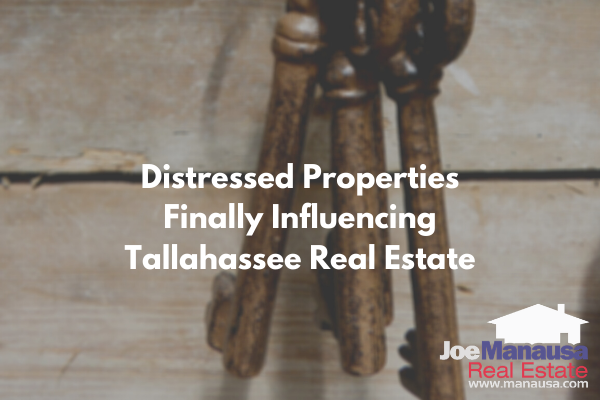 For those who have been watching, the Obama Stimulus Plan seems to be moving forward for him to sign it into law now. While I am no expert on the subject, it appears to contain roughly 286 billion dollars in tax cuts and 54 billion dollars for cash-strapped states, the package contains 311billion dollars in appropriations, including 120 billion dollars in infrastructure, 14.2 billion dollars for health care, 105.9 billion dollars for education and training.
It also includes more than 37.5 billion dollars for energy infrastructure, 24.3 billion dollars for those impacted by the economic crisis and 7.8 billion dollars for law enforcement and other programs. But what about a real estate stimulus you might ask ....
The Obama Stimulus Plan Moves Forward Without $15,000 Housing Tax Credit
While there is still a tax-credit program for first-time home buyers, the $15K tax credit for home buyers has been pulled from the Obama Stimulus Plan. But this is old news you say.... Well, how about this for a little different view.
The Banks Have Been Stone-Walling Foreclosures
That's right. Many mortgage lenders and banks around the country have been sitting on their hind quarters, waiting for "the plan" that would bail them out of all of their bad loans. They were hoping for a stimulus package that would get buyers to start heavily-buying homes and that all of their "toxic assets" (read that as loans they have on the books of which they are not receiving payments) would be satisfied in with the sale of the homes. Not gonna happen...
Banks Will Be More Aggressive In Selling Distressed Properties
Now that the writing is on the walls, mortgage lenders will now need to move forward liquidating their non-performing assets. No longer will they sit back and hope that the Government will bail them out, it's time to move on. This means that we should expect to see the closing times reduced for Tallahassee short sales.
Be Prepared If You Need To Sell Your Home Short
The first advice I give to anybody who is thinking about selling a home short is to work with an expert. Just about every active REALTOR has been involved in one or two short sales, but it takes 5 or more to really understand the processes involved. You see, each and every different lender has a different (and changing) process for handling distressed properties.
The second bit of advice I give to people selling their home short is to be prepared. Dave Peeples, of ShortSaleBlogger.com provides great advice for getting ready to perform a short sale in What Goes In A Short Sale Packet (and Why)?" and also hosts one of the highest trafficked sites (at ShortSaleBlogger) on the web that is dedicated to the Niche of Short Sales.
Short Sales And Foreclosures To Increase Influence On Market
In the recent past, a home buyer who needed to close on a home in a normal, 30-45 day cycle could not really look to buy short sales. The process of working short sales through a bank took a long period of time, so only buyers with very flexible moving capabilities were able to "play the game" in order to get a great deal on a short sale home.
But that is all going to change now. Banks are no longer wondering if the Government is going to be there for them. They will commit to removing these non-performing assets and they will do it with more urgency than we have ever seen.
Foreclosures Are Not Just Ugly Properties
Another thing to consider is that short sales and foreclosures are occurring at such an alarming rate that many of these homes are actually meticulously maintained and in excellent shape. We have recently observed that a 2008-2009 foreclosure or short sale "looks much different than a foreclosure prior to 2008. Many of these homes have been well-maintained and economic hardships may have resulted in a seller relocating to another state withnegative equityin their home, an inability to continue to make the mortgage on a home, etc". Regardless of the reason, the rush of these properties hitting the market represent real competition to existing homes for sale in Tallahassee.
2009 To See Strongest Pricing Pressures
Because there is already a glut of homes on the market, the timing for these short sales and foreclosures streaming into the market could not be worse. While many current home owners have stood-by there price, banks will not be doing so. They will slash their prices until the homes sell. And these homes will compete with those already on the market.
Remember, if you have to sell a home in Tallahassee, make sure you price it correctly from the start. The initial market position is so important that making a mistake here could cost you tens of thousands of dollars or more. And if you do not absolutely need to sell your home, then stay in it and please pull it off the market. We continually stress the importance of inventory reduction, and pulling your home off the market is an excellent step in the right direction.
You can always look to our Short Sale And Foreclosure Summary in order to see what is brewing in the world of distressed properties in Tallahassee. This is a part of the market that historically is statistically insignificant, but that is all about to change.
As a reminder for those who subscribe to the Tallahassee Real Estate Blog by email, some embedded pictures and videos might not be appearing in your email and you might need to click the title header to go to your browser where all will be visible. Additionally, if you would like to respond (leave a comment) to this article, you will need to "click through" to the blog site to post your feedback.
Keep checking out the Tallahassee Real Estate Blog every day for updates that include charts, graphs, and analysis of the Tallahassee real estate market.
If you like this Article then please subscribe to my
blog through a full
RSS feed
,
or you can

Subscribe by Email

.You will be able to stay informed about the happenings in the Tallahassee Real Estate Market.
Please Do Us A Small Favor
We work very hard to produce daily content for our long-time readers and first-time visitors. We provide this information for free, hoping to earn your respect and trust and the right to one-day help you when selling or buying a home. Can we get your help spreading the word about our blog?
If you like the content, would you please like it or share it using the Facebook button at the beginning of the post? This simple action will be greatly appreciated! THANK YOU!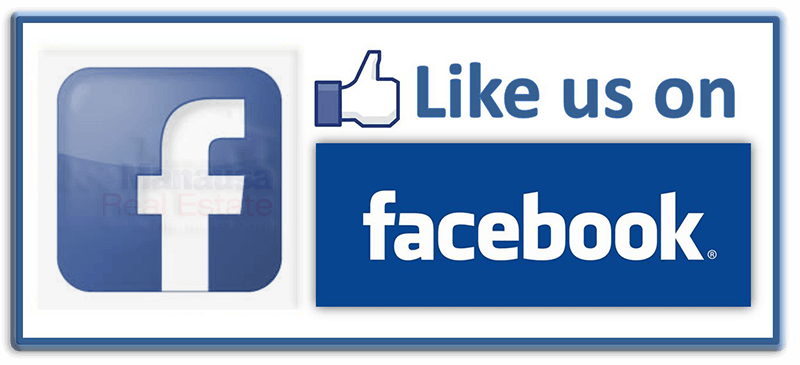 Also like us on Facebook at https://www.facebook.com/joemanausarealestate/
Your Local Expert In Tallahassee
When moving to, in, or from Tallahassee, you will fare better if you work with a local expert. We are here to help. If you have further questions on the Tallahassee real estate market, you can leave a comment below, give us a call at (850) 366-8917, or drop us a note and we'll give you the local information needed to ensure a successful, smooth transaction.
As a local born and raised in Tallahassee with a focus on customer service, I promise you'll find great success when working with Joe Manausa Real Estate, just as have our past customers. You can read thousands of their reviews reported on Google, Facebook and Zillow right here: Real Estate Agent Reviews Tallahassee.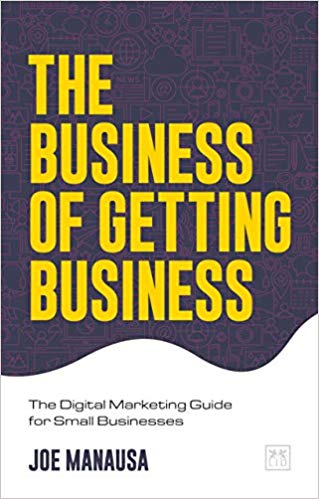 Have you heard about my new book "The Business of Getting Business?" It's a comprehensive guide for small businesses to help them make the move to digital. For those of us who want to survive and thrive in a world where large corporations are taking over, it is a must-read. It's also the perfect guide for how to sell a home in the digital age. You can find The Business Of Getting Business from each of the trusted retailers below.
Joe Wrote The Book On How To Sell A Home Today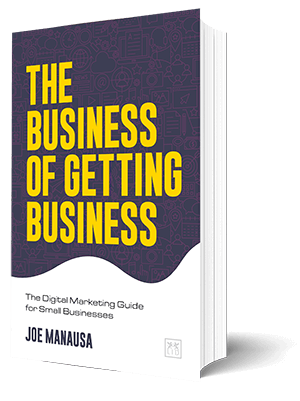 WARNING: The Internet & digital marketing systems have changed the way sellers need to market a home for sale. It's not about getting a home sold anymore, it's about getting a home sold and netting the most money from the sale.
To do this, a seller needs to hit the digital market hard in a coordinated effort that alerts ready-buyers (all at the same time) to ensure buyers understand they are competing for the right to buy the home.
While it only takes ONE buyer to sell a home, it takes MULTIPLE BUYERS for the seller to bid the property up to its highest value in today's market. You see our full explanation about how to sell a house here, or you can buy the book and really get into the nuts and bolts of selling a home in the digital age.
Get the book that explains it all, in a manner that is understanding to all, even technology neophytes. It's available on Amazon, a trusted source for consumers.