Andy Elliott
Sales Consultant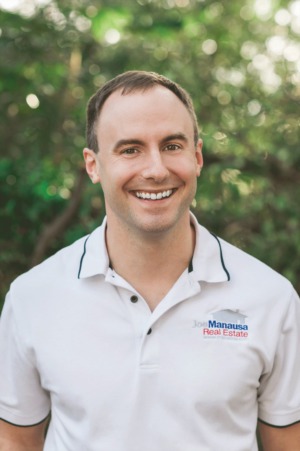 Office:
Joe Manausa Real Estate Office
Andy Elliott
Andy Elliott jumped onboard with Joe Manausa Real Estate in March 2016. He joined from Norfolk, VA where he was serving on the USS Abraham Lincoln. His attention to detail, ability to lead teams, analytical thinking, positive attitude, and drive for success are a great addition to the team. 
US Navy: 2005-2016
Andy started his naval aviation career in Pensacola, FL and received his Navy pilot wings for maritime aircraft in Corpus Christi in 2007. While finishing up flight school, he began his adventures in Hawaii where he flew the mighty P-3C Orion with VP-4 tenaciously obtaining all mission qualifications including Instructor Pilot, Mission Commander, and Functional Check Flight pilot.
He logged over 1,000 hours flying including counter drug operations in South America and more than 60 intelligence and surveillance missions for Operation Iraqi Freedom earning three Air Medals. He led his crew to receive multiple accolades for counter piracy flights and overall mission execution for anti-submarine tactics and surveillance flights. His ground jobs included leading over 100 personnel in the maintenance department for maintaining 8 P-3C and operational scheduling of personnel, aircraft, and simulators.
Upon completion of his tour, Andy went to the roots of naval aviation and instructed new students in the orange and white T-6B that you may see flying overhead from time to time in Tallahassee. He completed 12 individual students including international students despite language barriers. While continuing to provide the armed forces with quality pilots, he successfully completed his MBA from Naval Postgraduate School.
His last active duty station was in Newport News, VA and served as the Command Security Manager for the USS Abraham Lincoln where he was in charge of storage, usage, transportation and access to all classified material for the aircraft carrier. He held several division officer positions in the operations department leading over 100 individuals during a challenging period for nuclear refueling. He was also in charge of over 300 spaces for construction completion, safety, and compliance that resulted in completion dates ahead of schedule. 
US Naval Academy 2001-2005
Andy studied the closest thing he could get to civil engineering while in Annapolis, MD and received his degree in Ocean Engineering with a focus on coastal structures. He played various intramurals to include fieldball and wrestling. 
Andy is a Tennessee native from the town of Fayetteville. He was the captain of his wrestling team and played football. He also enjoyed the outdoors and has already grown to love what Tallahassee has to offer. Andy loves family time and has the joys of a 12 year old daughter and 10 year old son.