Sterling Taylor
Sales Consultant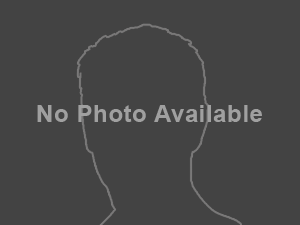 Office:
Joe Manausa Real Estate Office
Sterling Taylor
Meet Sterling Taylor, a trusted partner in the world of real estate. With a passion for helping families find their perfect homes and a determination to turn dreams into reality, Sterling has dedicated herself to a career in real estate spanning two decades. Her journey has been filled with personal and professional accomplishments, and she'd love to share a little bit about her story with you.
Professional Background:
Sterling holds not one, but two business degrees, a testament to her unwavering commitment to excellence. Her educational journey has taken her on a path through the intricate workings of the business world, equipping her with the knowledge and skills needed to excel in the dynamic field of real estate.
Currently, Sterling is in pursuit of a Master of Business Administration (MBA) with a specialized focus on real estate. This unceasing quest for knowledge reflects her dedication to providing the best possible service to her clients, ensuring that she remains at the forefront of industry trends and practices.
Property Management Prodigy:
Sterling's extensive experience in property management has been the bedrock of her real estate career. Over the past two decades, she has honed her skills in property valuation, market analysis, and negotiation. She has a keen eye for identifying investment opportunities, making her a trusted advisor for both buyers and sellers.
Family and Fur Baby:
Outside of her professional life, Sterling wears another important hat—that of a single mom to two incredible boys. Balancing the demands of parenthood with a thriving real estate career has taught her the value of hard work, time management, and perseverance.
The family dynamic is completed by their beloved German Shepherd, a loyal and energetic companion who keeps them on their toes with his boundless enthusiasm for life.
Life Beyond Real Estate:
When Sterling is not helping clients achieve their real estate goals or tending to her family, you'll often find her indulging in her other passions. She has a flair for cooking, delighting in crafting culinary masterpieces in the kitchen. Tennis is another love of hers, and she relishes the competition and camaraderie it offers. To stay balanced and centered, she turns to Pilates, which provides both physical strength and mental clarity.
If you're seeking a dedicated realtor who understands the intricacies of the market, values family above all else, and brings a touch of creativity and energy to everything she does, look no further. Sterling is here to make your real estate dreams come true, one step at a time. Let's embark on this journey together!